You Want to Automate Now—Really?!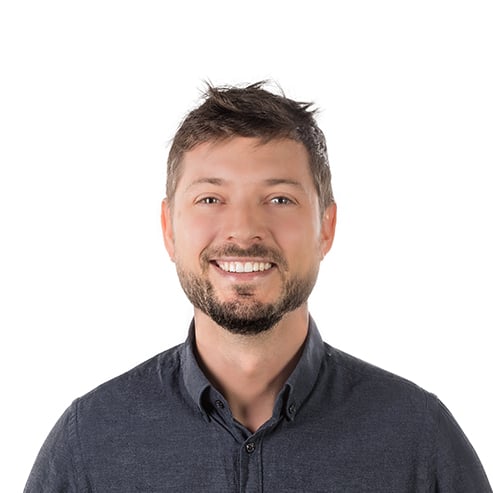 by
Samuel Bouchard
. Last updated on Jul 27, 2021 2:00 PM
Posted on Aug 04, 2020 10:00 AM. 7 min read time
A fews months ago, we pulled the emergency brake on the world economy. After a few weeks of crisis management and making a hundred decisions a day, we started to settle into a new rhythm... only to face another new environment during the mass protests for racial equality. As manufacturers, we have a responsibility to keep our employees safe and give equal opportunity to all. It is also our job to get the economic train back to full speed, to support our customers and their customers.
We now realize that it might take more time than we thought. But how much more? Is now the right time to activate our projects and prepare for the upswing?
One in four manufacturers in the US is now considering deploying more automation because of the pandemic. If that's the case for you, or if you were already considering automation but weren't sure when to start, the question of timing might seem even more puzzling. Some things will certainly be different after all those events. But some won't. Here are a few certainties that recent events and history have taught us.
Expect the unexpected. Look at all the crazy sci-fi movie plots out there. I don't know of any of them that imagined what we're going through these days. Many manufacturers went from struggling to find enough skilled workers one day to closing factories the next. Others experienced the opposite, having to ramp up production of critical goods many times over. The unexpected, by its very nature, cannot be predicted. But what happens now proves once again that we should keep the possibility of sudden disruptions to our business in mind at all times.

⇒ We must maintain enough resources and flexibility to adapt when the unexpected strikes.

The economy will rebound. We're in a low period right now, but another high will come and demand will rise again. This rebound will be your opportunity to offset the losses you might be incurring these days and get back into growth mode. How are you preparing for it?

⇒ We must invest now to be more productive and more profitable

so we can catch the upcoming wave of demand. We must take

safe ROI bets.


Your people will always be key. Not long ago, you were fighting for skilled workers. Then unemployment soared to a record high. Maybe you even had to make the heart-wrenching decision to furlough loyal and competent employees. Team experience plays a huge role in delivering quality products, on time and on budget.

⇒ We must invest in our team development consistently, even throughout a crisis. We must also find ways to make our humans into superhumans by multiplying the impact of their skills.

Flexible + safe ROI + leveraging human abilities = Cobots
One automation technology that accords with the three conclusions above is the collaborative robot, or cobot. Just like industrial robot arms, cobots are used to automate repetitive tasks in factories. Industrial robots evolved over the past 60 years to optimize for performance in a fixed setting over many years (like car welding). Even though their setup cost is in the hundreds of thousands of dollars, they earn back this investment by doing the same task for many years.
Cobots, a proven technology that appeared a decade ago, are all about flexibility and ease of use. This makes their setup and reconfiguration cost lower and deployment time faster, with a typical ROI between 6 and 18 months. Cobots are a bottom-up automation technology: you don't need to automate a full line with cobots. You can automate 80% of a repetitive task with 20% of the effort needed for full automation. The other, non-automated 20% of the task can leverage the dexterity and judgment of a human operator who can work nearby. Deploying cobots can be part of your continuous improvement efforts. If you have a large operation or several sites, these safe ROI bets can add up to a significant impact on the bottom line, as cobots can potentially be used in hundreds of work stations. Because cobots are simpler, their programming and maintenance can be learned by more people on your team, making it a great pathway to further professional development opportunities.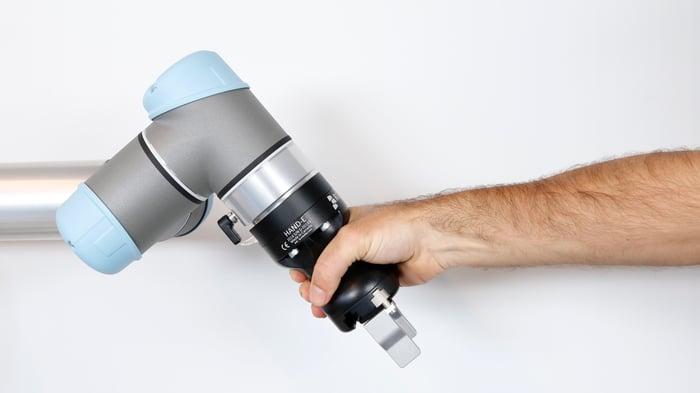 Is now really the right time to automate with cobots?
The answer to the timing question depends on whether you have time and/or money at your disposal.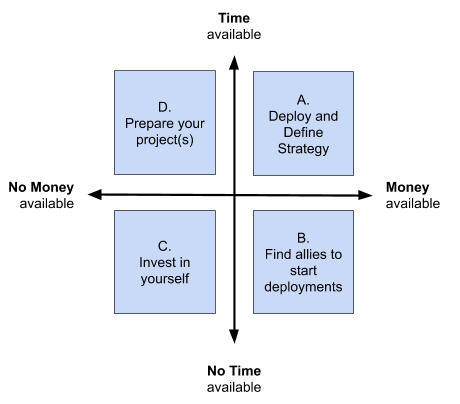 I am often asked why companies drag their feet when it comes to investing in automation. My answer always comes down to the type of leadership the companies have in place. Automation is a journey towards solving important, structural challenges in factories. In many cases, management is stuck in urgent, "emergency" problem-solving mode. There will always be emergencies in business, unexpected events that you need to react to. But if you're a chronic firefighter who can never build for the future, you're not doing your job and your company is at risk of losing to competitors who are investing for the future.
Look again at the three certainties that we identified at the beginning of the article:
Expect the unexpected. ⇒ We must maintain agility and enough resources to adapt when the unexpected strikes.

The economy will rebound. ⇒ We must invest now to be more productive and more profitable so we can catch the next wave of demand. We must take safe ROI bets.


Your people will always be key.

⇒ We must

invest in our team development

consistently, even throughout a crisis. We must also find ways to make our humans into superhumans by

multiplying the impact of their skills

.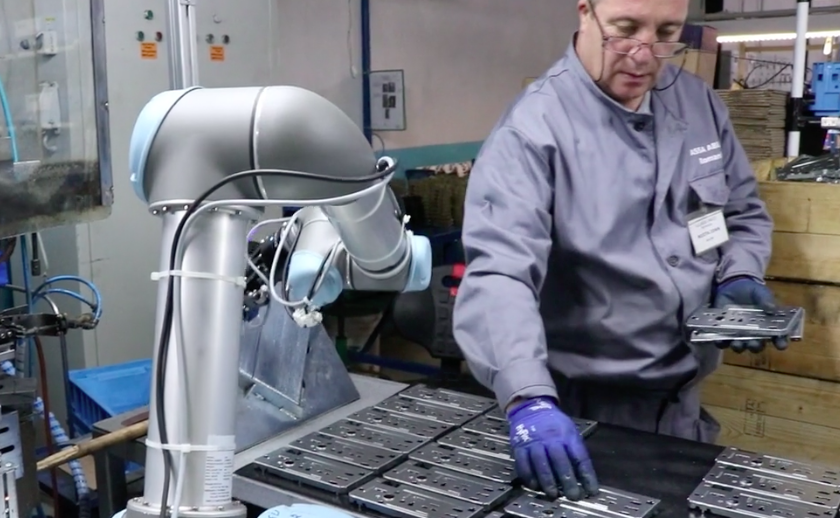 As discussed by Reid Hoffman in his Masters of Scale podcast, you can cope with these takeaways with different leadership styles:
The weather presenter. Spends a lot of time trying to predict the next few days but still suffers the bad weather. They're constantly watching the news with a feeling of anxiety from not controlling anything.
The firefighter. Thinks that because they're busy, they must be doing their job. If they ever got too close to fixing all the problems, the sudden void in the schedule would cause panic—so they make sure the list of urgent tasks never ends
The captain. They assembled a tough crew that could adapt to different journeys. Now they navigate stormy weather, but still manage to take advantage of some of the wind to move in the right direction.
So, is now really the right time to invest in automation? The answer might hinge on what kind of leader you want to be.