Virtual Reality Is Coming to Manufacturing - Are You Ready?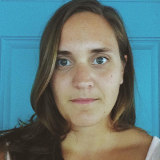 When we think of virtual reality it's hard to imagine anything besides a big clunky headset and a person looking somewhat foolish while experiencing a world invisible to everyone around them. You've heard all the hype about virtual reality with the upcoming launch of PlayStation's VR, but did you ever consider what this new technology means outside the gaming world? Believe it or not, virtual reality and augmented reality both have a wide range of applications in manufacturing, touching everything from design to assembly. Companies like Google are working on developing virtual and augmented reality technology applications for many industries. Virtual and augmented reality can take many diverse forms and as we see this technology starts to show up in our design labs and on our factory floors, our preconceived notions about what it is will shift, resulting in even wider use.

New Realities
Virtual reality can be traced as far back as the 1860s when people like Baldassare Paruzzi Paruzzi painted panoramic murals designed to take the viewers into another world. In the age of computerization, virtual reality now appeals not only to human sight but sound as well. Using these two senses, virtual reality applications aim to transplant a user into a completely different world. Most people associate virtual reality with gaming, but it is also frequently used in training simulators, especially in the military and aeronautical industries.
Augmented reality, on the other hand, is different in that it doesn't aim to remove the user from the real world, but instead to enhance their experience of it by overlaying their surroundings with useful information. It is a real time integration of digital information with the surrounding environment. Everyday augmented reality applications are tools like Google Maps on your smartphone, while more sophisticated examples are machine vision and object recognition software.


Is Virtual Reality Really a Thing?
Believe it or not, virtual reality is a reality now, and is being used most widely in the design and development aspect of manufacturing to save resources in this aspect of production. A recent survey of manufacturing companies in the United States determined that 33.8% of manufacturing companies are already using virtual or augmented reality applications for product design and development. The next most common applications for this technology among manufacturers are 27.6% using it in safety and manufacturing skills training, and 19.4% using it in maintenance, repair or operation of equipment, as well as data and information access. Market experts expect that by 2020 the virtual reality and augmented reality market will be worth $150 billion USD. This technology will only grow in its versatility and companies across many industries will need to invest it to remain competitive.


Virtual and Augmented Reality Applications in Manufacturing
Virtual and augmented reality applications are expected to be adopted in manufacturing the way robotics, 3D printing and the Internet of Things have. There are already many useful applications out there that can potentially transform aspects of your process and help increase your yields significantly.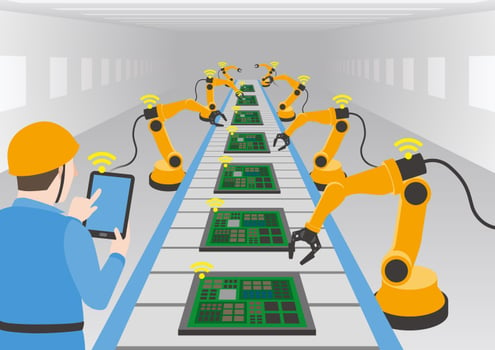 Design and Development
Engineers use virtual reality to build and test things like engines and car interiors. By creating and virtualizing the actual products in the development phase, they are not only saving money on labor and material costs, but can do even more versatile testing of the product in this phase. Another benefit of using virtual reality technology in design is that you can share the product with the customers more easily and therefore leverage a more collaborative relationship with them.


Hands Free Manufacturing
Augmented reality is being used sparsely on the factory floor as of yet, but there are already technologies that exist such as eyepieces that scan barcodes so that workers don't have to waste time by grabbing for another tool. An eyepiece could also be used as a communication device to remote workers who can send images of a broken part in need of repairs, having it assessed by someone at the communications center. While these might seem small tasks that might save only a few minutes for every worker each day, in a large enough facility, that can amount to a lot of increased productivity.


Safety in Manufacturing
Another helpful application for virtual and augmented reality is in creating the safest possible work environments for your prized laborers. Imagine a hard hat that can measure the surroundings and a worker's vital signs, ensuring that they are well and in a safe environment. Designers are also able to create worker avatars to test on work situations in order to reduce risk and injury in assembly line circumstances.
The ability to actually experience circumstances before they occur is an immensely powerful tool in manufacturing, and will no doubt be adopted by the manufacturing world. Augmented reality applications, too will decrease the amount of time spent on things like communications and small tedious aspects of assembly that require a free hand. The applications for new reality technologies are seemingly endless and, when integrated with existing forms of automation like Robotiq's Grippers, will take part in bringing industry 4.0 to life.