The Simple Way to Start Your First Automation Project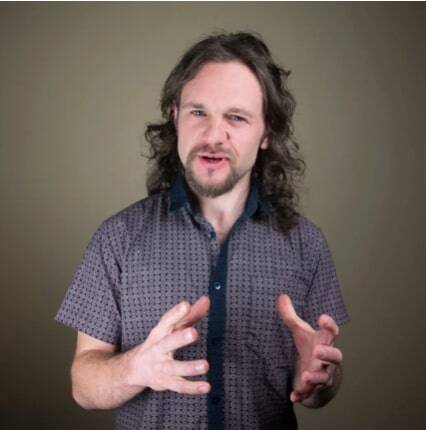 by
Alex Owen-Hill
. Last updated on Jan 24, 2023 3:38 PM
Posted on Oct 18, 2022 8:43 AM. 5 min read time
Let's be clear. Anyone can automate tasks in their business using robots.
It doesn't matter if you're new to robotics or you're an experienced automation engineer — there's a robotic solution out there that can help you automate your chosen task.
But where do you start?
What type of robotic solution should you use?
And what tools, technologies, and components will you need?
Let's walk through the basics of starting your first automation project. With the right information, robotic automation can be simple.
What task should you automate first?
Whatever industry you are in, you can be sure that some of your competitors are turning to automation to improve efficiency and reduce their costs.
Whatever your position in your business, you know there are a million and one tasks to be done in any given day, week, or month. From tending CNC machines to inspecting final products, it's difficult to know where to start automating.
With robotics, there is a handy abbreviation for the properties of the ideal robotic task: 4D.
In robotics, 4D stands for "Dull, Dirty, Dangerous, and/or Dear." The ideal task for robots is boring for humans to do, involves contaminants or dirt, could be hazardous to humans, or costs too much to perform manually.
Finding 4D tasks in your business is a good way to identify potential tasks.
Good signs that tasks could be suitable for robots are that they are repetitive, time-consuming for humans, and are low-value compared to other steps in your production process.
The 3 things that hold people back from automating
At Robotiq, we know robots can be very simple to use. With the right solutions, it's easy to get started.
But there are few things we see holding people back again and again. Chief among these is the fear of the unknown. People are often hesitant to automate tasks because they are unsure of how to do it or whether it will be worth their time and investment.
Here are 3 things that most commonly hold people back from automating:
Lack of time — Many people avoid automating because they don't have enough time. They feel like they are stretched too thin and don't have the bandwidth to start with a new technology. In reality, robots often save time so it's worth putting in the time upfront.

Lack of skill — Another common reasons people don't automate is they fear they don't have enough skill and will need to undergo extensive training. With new robot solutions, you need much fewer skills than you did in the past.

Lack of technology — The new technology is another common hurdle for new robot users. They fear they will need to invest in a lot of expensive and complex technology. With plug-and-play application kits, this shouldn't be a restriction.
The basics of any first automation project
How do you get started with a new automation project?
There are a few things to think about before you begin automating with a robot.
First, you should identify which tasks are suitable for automation and which can only be performed by human workers. This identification process will also help you shed light on which tasks clearly fit the 4D properties.
Then, home in on one specific task you will use for your first automation project. The ideal task should be easy to automate and have a high impact on your operations.
The other thing to think about is ease of use and training. With some robotic solutions, almost anyone can use them out of the box with only minimal training. If you want your first automation project to be as simple as possible, this it the best type of solution to choose.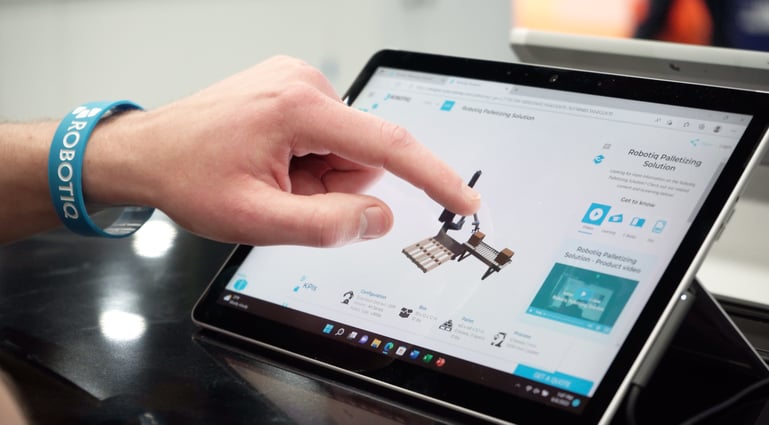 5 tips to get started with your first automation project
One of the best ways to simplify your first robot deployment is to get the right information up front.
Here are some basic tips you can use to make your first automation project a success:
1. Define the scope of your project
It's helpful to start by defining the scope of your automation. Why do you want to automate and what do you want the impact to be on your business?
With your first robotic deployment, the key here is to keep it simple. Don't bite off more than you can chew.
2. Identify high-impact tasks
High-impact tasks are those that will have the most effect on your daily operations.
It makes little sense to automate a task that will only have a fringe benefit. For your first project, pick a task that has a clear return.
3. Choose the right robotic solution
Your choice of solution will have an important impact on how easy it will be for you to deploy the robot.
Solutions like our Robotiq application kits include everything you will need to deploy robots to a particular task.
4. Get your people on side
Your robot deployment will go much smoother if your people are invested in the idea of robots.
Before you add robots to your operations, clearly communicated the benefits of the technology to your people. Allow them to give their input and ideas.
5. Evaluate and improve
Your first automation project is just that… your first. It's highly likely that you will automate more tasks in your business.
Track the performance of your first robot cell and use this information to build the case for your second automation project.
How to keep your first robot cell simple
There are various actions you can take to make sure your first robot cell is as simple as possible.
One action is to ensure you are following a well-traveled path. Build on the experience of the people who have automated robots before you. Don't reinvent the wheel.
Another action is to leave the more complex robotic technology out of your first application. Only use a robot with the basic technology.
You can achieve both actions simply by using a robotic application kit rather than a more complex alternative. This will give you everything you need to get started quickly.
What tasks would you like to automate in your business? Tell us in the comments below or join the discussion on LinkedIn, Twitter, Facebook, or the DoF professional robotics community.