The Lean Robotics Revolution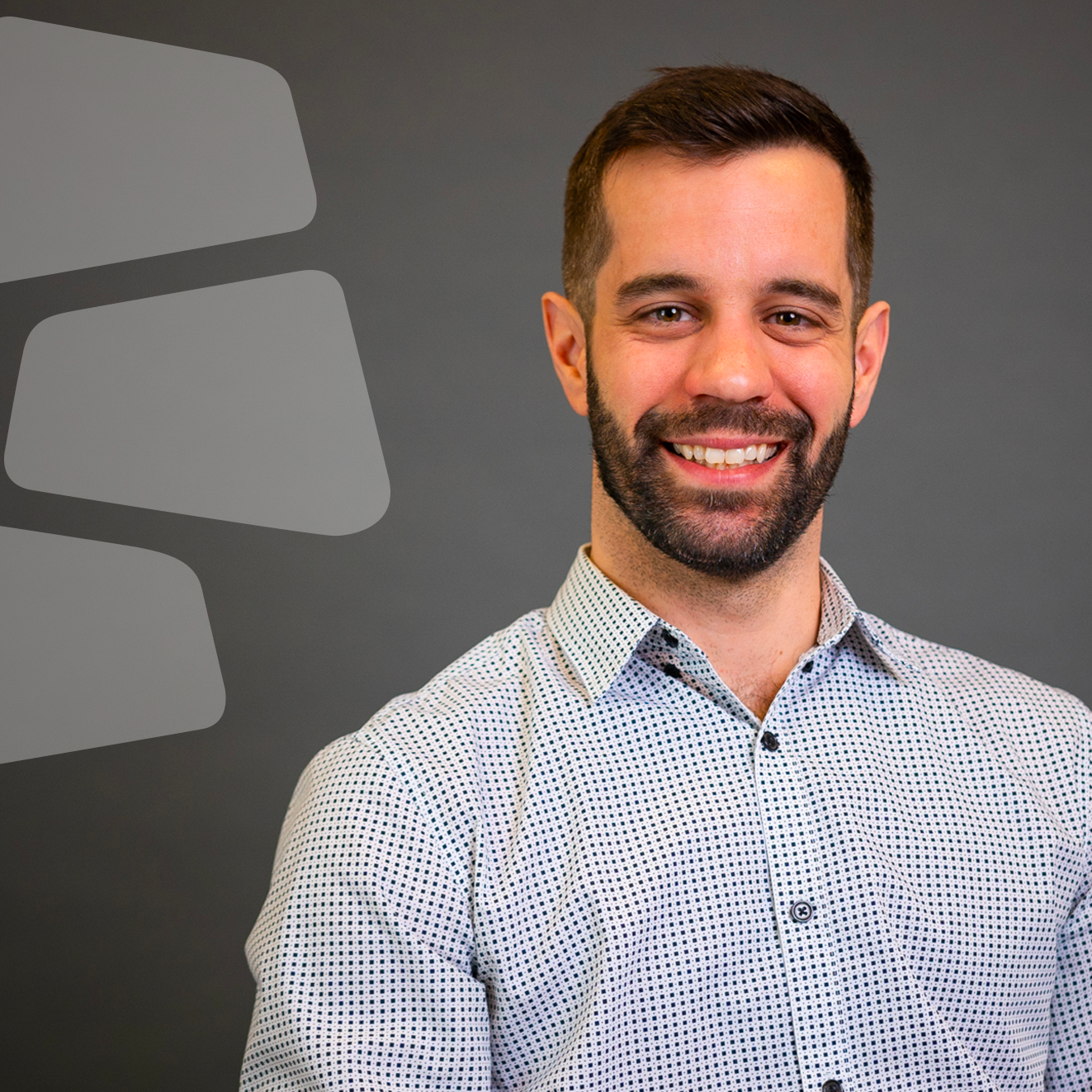 by
David Maltais
. Last updated on Nov 23, 2021 10:37 AM
Posted on Sep 11, 2017 12:08 PM. 4 min read time
Whenever you ask if robots could work in your factory, the answer you receive is always a hesitant "It depends." It depends on your factory, your team, which robot you choose, what you want it to do… and a whole lot more.
Those who have deployed robots in their factories know too well what that's about. Even the most enthusiastic robot adopters can find their projects plagued by malfunctioning communication channels—among humans as well as robotic components. That brings us back to the questions Samuel was asking yesterday:
If you're a first-time robot user, how can you get started?
How do you get from your initial idea to a productive, working robot?
Even if you've already got a few robotic deployments under your belt, how can you scale up your robotics efforts throughout your factory—or across multiple factories?
Do you even know how productive was your robot today?
The answers can be found in Lean Robotics: Robotiq's standard method and a set of tools to deploy more productive robotic cells, faster.
Welcome to the Next Chapter of the Robotiq Story
Lean Robotics is a systematic way to complete the robotic cell deployment cycle, from design to integration and operation. It will empower your team to deploy robots quicker and more efficiently than ever before. This new, innovative methodology is detailed in a book written by Samuel Bouchard, and available now at leanrobotics.org.



Download the Lean Robotics book at leanrobotics.org


Inspired in some ways by Lean manufacturing, Lean Robotics enables the manufacturer to focus on the output of the robotic cell, minimizing waste along the way. That includes all the energy and money spent but not converted into value for the customer. It also covers the underutilization of human potential.
Lean Robotics also puts people before robots, because we believe that robot cells must be safe for humans and usable by all. This is why we want every factory to use its human workforce's strengths and built their robotics skills around standard and reusable processes.
These guidelines were set to help you get to production faster.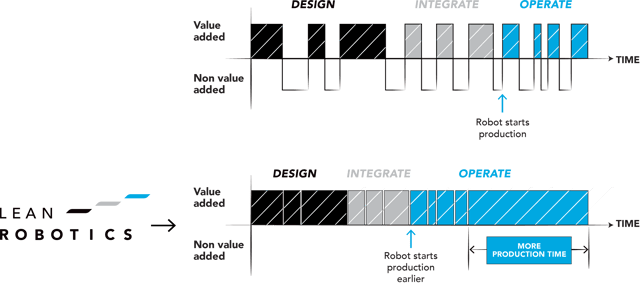 Design, Integrate, Operate
The design phase of a robotic cell project can be endless. In Lean Robotics, the first step is to map the process as it is now. Robotiq's coaches and your local partner will help you design your robotic cell.
When the design steps are successfully completed, the integration phase can be fast forwarded by using Robotiq's Plug + Play components, that are faster to program than ever before with ready-to-use Skills applications. Those free, pre-built robotic programs are made to extend the built-in capabilities of the robot with a broader variety of specialized tasks.
With a design made without losing time, a robot and its end-effectors integrated in a record time, you are set to start production earlier. But how productive will your robot be? Until now, chances are that you don't have any data to answer this question.



Insights measures Universal Robots performance in real-time


The Robotiq team spent the last months working on a first robot monitoring system. We've named it Insights, and it's a web application that measures Universal Robots performance in real-time. It monitors the robot cell and provides data to optimize your operation and increase productivity.
At Robotiq, we stayed focused on our mission to simplify robot cell deployment to free more human hands from repetitive tasks. With the Lean Robotics methodology and our new set of tools, we believe that the two biggest blockers to automation projects, high costs and high complexity, will disappear soon.
This is beginning of the Lean Robotics revolution. Tomorrow, we will show you Lean Robotics in action. Stay tuned on our blog and social medias as the Robotiq User Conference continues!