Streamlining Communications Between Departments – Top 5 Benefits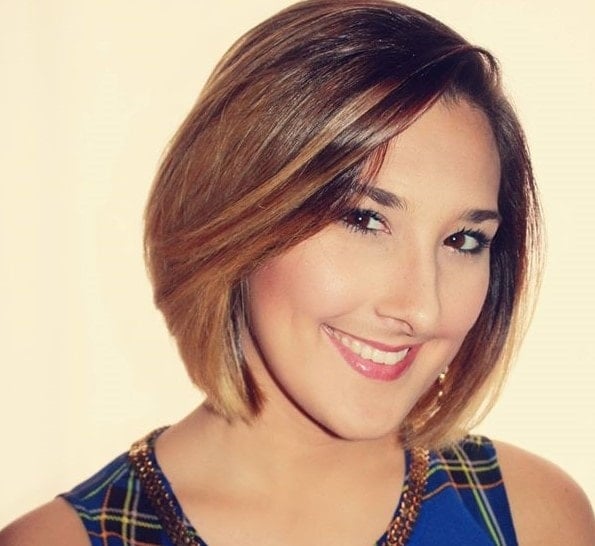 by
Mariane Davids
. Last updated on Dec 17, 2019 12:33 PM
Posted on Dec 17, 2019 11:33 AM. 3 min read time
The information exchange in real-time is one of the primary goals of each successful business. Without sufficient communication between departments, teamwork isn't possible.
Nowadays, modern apps and software solutions, as well as project management tools, are an excellent way of streamlining communication between teams and departments, even if there is a physical distance.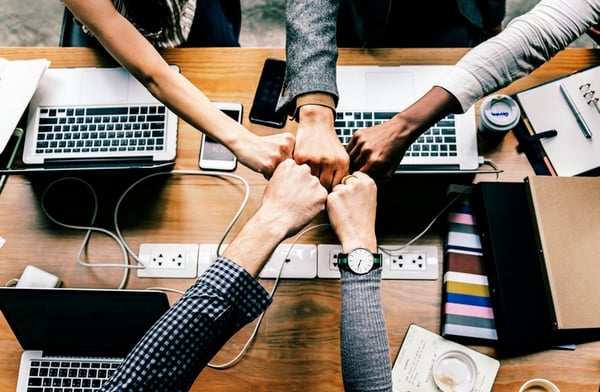 Teamwork / Credit: Unsplash
Tools and apps such as Slack, Zoho Cliq, Microsoft Teams, and Workplace can streamline communication within your team thanks to the useful features like the group and private messaging, video calls, screen sharing, and threading.
Using such apps and tools, employers can communicate with all employees at the same time, without interrupting them. Moreover, unlimited online communication enables managers and employers to monitor all the processes in the company simultaneously.
Before the implementation of such software, employers should determine the benefits of streamlining communication before they select the most appropriate tools.
1. Better collaboration between departments
Good communication among team members or departments means better collaboration, allowing people to perform tasks faster. Using tools for streamlining the communication, departments can cooperate and attain the best way to increase sales or improve manufacturing, as well as other processes.
The collaboration among departments also means teamwork, and it's clear that teams can achieve better results than individuals. Each team member can contribute to the development of strategies and long-term plans based on personal skills, experience, and knowledge.
Only well-played and collaborative employees can improve the business and support the growth of your company.
2. Information exchange in real-time
The exchange of information in real-time is extraordinarily important among departments related to the development or manufacturing and accounting or financing. Instant insight into a database can further aim processes and tasks.
If departments use tools for modernized communication, the data will flow smoothly, without any barriers. Moreover, managers or employers will be able to access all the processes, also in real-time, without leaving their offices.
Since the information is the key to progress, it's clear how important it is to exchange information in real-time.
3. Insight into the overall situation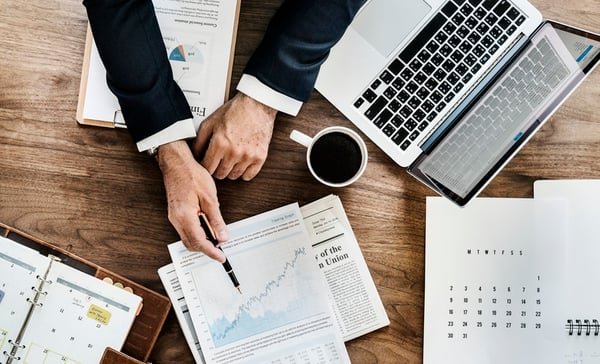 Business strategies / Credit: Unsplash
Sometimes, good communication between two departments or teams isn't enough. Especially in large companies, each department should have insight into the overall situation. As the departments are usually physically divided, without appropriate communication tools, transfer of information isn't possible.
As each team has its own responsibilities as parts of the process, complementary information flow is the only way of producing the entire concept. The lack of insights into the overall situation can confuse all employees, resulting in disharmony.
Without mutual sharing, the end product will be incomplete, resulting in unsatisfied customers. Entrepreneurs from all industries have complete service as their main goal and, more importantly, their primary goal implies the best customer experience.
4. Mutual support
Besides the support related to information and data sharing, the crucial step towards success is the support of other departments' ideas and concepts.
For example, if a development department is growing some idea, before the process of manufacturing starts, the accounting department, together with the marketing department, should build plans and check if that idea is worth the time and money.
A clear insight into every action of each team is cost-effective, and that way you can save a lot of time avoiding fixing mistakes.
5. Better customer service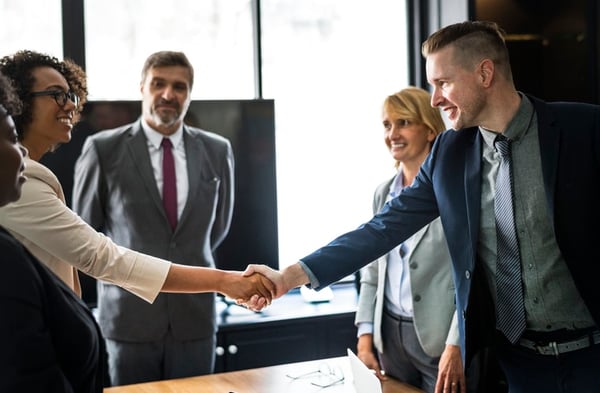 Satisfied client / Credit: Unsplash
The combination of previous steps can advance all the processes in the company, resulting in better customer service and improved user experience. Clients' satisfaction further leads to increased sales and profits, so we can conclude that streamlined communication between departments is crucial for progress!
Whether you own a large or small business, good communication between employees can speed up the realization of all processes. Instead of wasting your time at conferences, separately tracking each assignment, and individually addressing each employee, you should use some of the mentioned apps and tools and facilitate both complex and simple tasks!
Which methods for streamlining communication between your team members are you using? Have you noticed any benefits and advantages? Let us know in the comments!