How to Automate Machine Tending with Universal Robots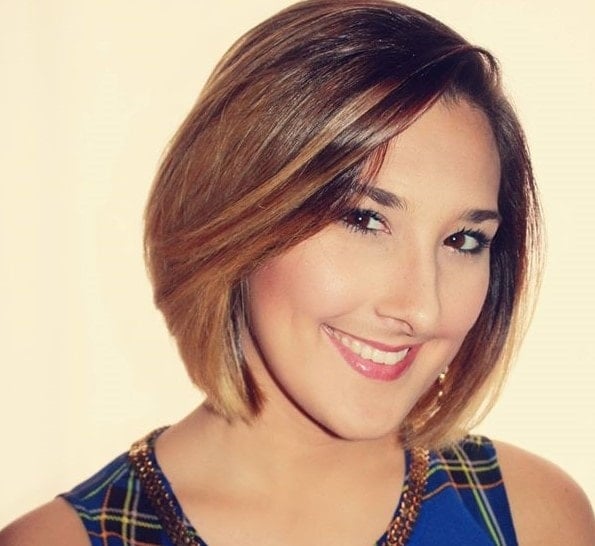 by
Mariane Davids
. Last updated on Mar 29, 2019 4:51 PM
Posted on Apr 03, 2018 7:00 AM. 2 min read time
People in manufacturing often wonder why there's so much interest in automating machine tending operations. After all, human workers are perfectly capable of performing these tasks.
But the reality is that good machinists are extremely difficult to hire and retain. Manufacturers would rather have these talented workers focus on tasks that are both more challenging and add greater value to their products.
The decision to automate also involves the product itself. Quality control is a huge priority in every industry, and there's no room for waste. Even after all the effort they put in to hiring and retaining talented workers, manufacturers can still experience high turnover, product consistency issues, and increased waste.
To get the most value from their machinists, the solution is often to automate machine tending. Read on to find out how you can automate machine tending with Universal Robots.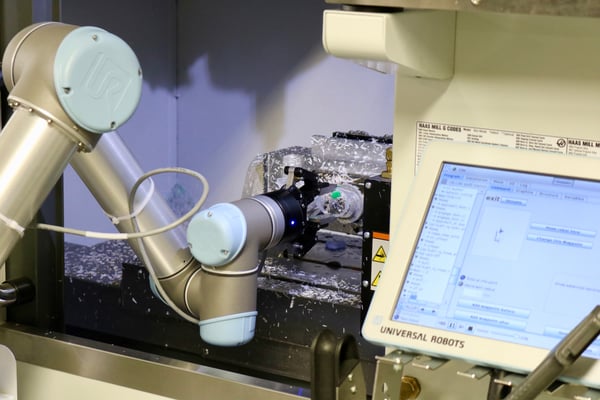 Automate your machine tending
As with any other automation project, it's important to look for the right type of application that will work best for your situation.
Start by examining Part Ordering. The first operation in machine tending usually picking up a raw part. In this case, localization is needed so the part can be grabbed correctly.
When you choose a localization strategy, you have to consider the tradeoff between convenience and flexibility. A vision system, for instance, can be time-consuming and expensive to implement, but it's also one of the most flexible options.
By contrast, it's relatively easy to use a classified racking system. You simply program the coordinates for the part, and once it's classified in a certain way, the robot can know exactly where the part is.
However, if production needs to be changed, then it can be difficult to redesign the racking. So although this option is relatively simple, it's not very flexible – and it's only a good choice if you're going to be using the same type of parts for a long time.
Now let's talk about how your robot will grasp the parts. This is called prehension, and it's one of the most complicated aspects of the machine tending process.
To accomplish robotic prehension, you'll need to choose the right robot and end-effector. This requires knowing what type of parts will be handled in the cell, along with how production will change each month.
From here, you'll want to address movement constraints and the tradeoff between speed and precision. You might consider the vise design, final ordering, measurements, and other topics surrounding this aspect of machine tending. There are also various scenarios where you will need to consider additional flexibility.
While it may seem like this process ends up putting the machinist out of work, automated machine tending actually makes machinists more valuable because it frees them to take on more valuable tasks!
Final thoughts
Automating machine tending is important because it allows manufacturers to use their human workers for more valuable jobs. It's also something that requires careful analysis and a deep understanding of the process. Find out everything you need to know in the eBook Machine Tending Automation with Universal Robots. Have you read it? Let us know in the comments!