Robotics in the Food and Beverage Industry: What's New in 2022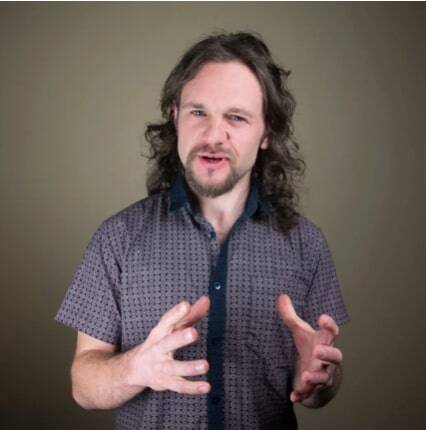 by
Alex Owen-Hill
. Last updated on Jan 07, 2022 12:09 PM
Posted on Jan 07, 2022 11:09 AM. 5 min read time
The use of robotics in the food and beverage industry is booming right now.
Manufacturers are increasingly turning to robotic automation to help keep up with the rapidly changing consumer habits around food and beverage consumption.
What has changed recently so that robots are more popular in the industry?
How can you start using robotics in your food and beverage company?
What do you need to know to keep on top of the latest trends?
Here are some current robotic developments in the food and beverage industry for 2022.
Why robotic automation is booming in the food industry in 2022
As reported by industry publication Food Navigator, the amount of robot stock operating in food and beverage manufacturing has almost doubled since 2014. It's predicted that the number of robots per 10,000 employees in the industry will rise 47% over the next 5 years and that the food robotic market will be worth $2 billion by 2028.
This is quite a big deal for an industry that has traditionally lagged behind other manufacturing industries in its use of automation. Various factors are contributing to this increase in robot use in the industry.
In part, it is just a demonstration of the wider adoption of robotics across manufacturing sectors. However, there are more specific changes in the food industry that are causing robotics to thrive right now.
These changes include:
Increased food regulations.
Requirement for digitization.
Focus on efficiency and sustainability.
Skills shortages in the jobs market.
Changing consumer habits around food and beverages.
Robots are an increasingly popular tool that companies are using to navigate these changes in a way that remains profitable.
6 robotic trends in the food and beverage industry
The food and beverage industry has experienced some seismic shifts recently.
The Covid pandemic, for example, introduced a new set of demands on food manufacturers as consumer buying habits changed almost overnight. Panic buying during 2020, for example, showed how ill-prepared many companies were to respond quickly to changing product demands. Many more people also started buying food and beverages online, which revealed the gaps in the logistics of many companies.
Here are 6 trends in the food and beverage industry that robots are helping companies to manage:
1. Dark kitchens
A dark kitchen is not just one that has a broken lightbulb. Dark kitchens are part of a completely new business model for food producers that has accelerated through the Covid-19 pandemic.
Also known as ghost or cloud kitchens, dark kitchens are optimized for delivery rather than for seated customers or conventional takeaway. Robots can be used anywhere from packing and palletizing all the way to food preparation itself in fully automated dark kitchens.
2. More cobot applications
Many food and beverage operations still include a large number of manual processes. The presence of human workers can make it hard to completely automate the entire food manufacturing workflow with conventional automation.
Collaborative robots offer the possibility for companies to automate just a small part of their process, such as with robotic palletizing or pick and place. New examples come up all the time of food and beverage companies using cobots.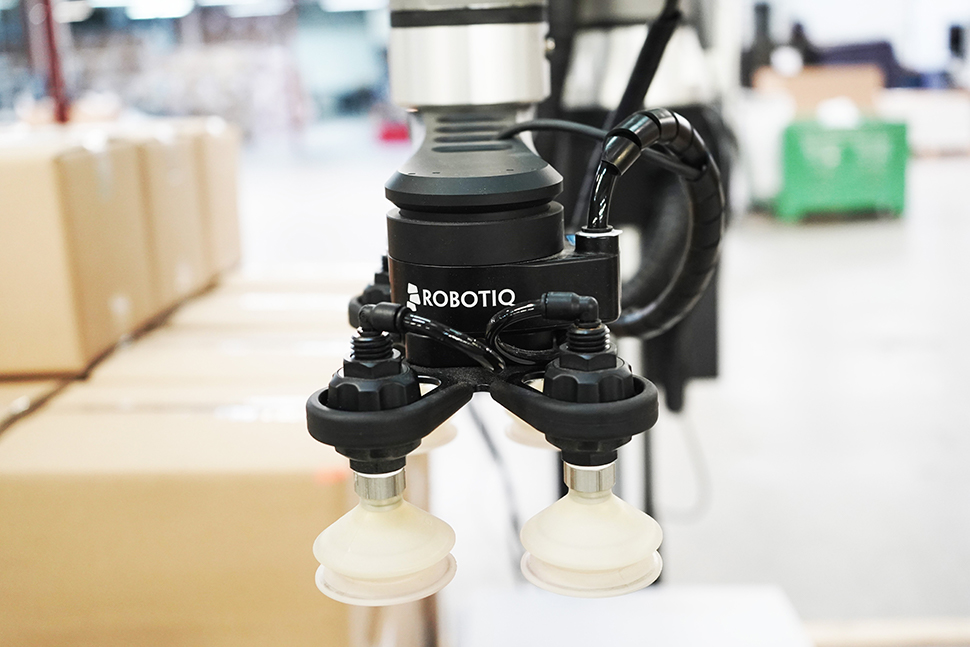 3. Increased focus on food safety
Food safety has always been extremely important in the food and beverage industry. However, Covid-19 threw this need into sharp focus. Manufacturers were required to check and improve their food safety across the board.
Robots can help to improve food safety by removing the need for human touches. Plenty of food manufacturers have reduced the risk of cross contamination in their facilities by using robots for particular food handling tasks.
4. Digitization
Plenty of industries are experiencing a shift right now as companies are under demand to digitize their operations. Food and beverage industry digitization can include using smart sensors to track products, cloud-based inventory tracking, and advanced order processing.
Food palletizing is one task that has undergone digitization recently. Thanks to improvements in robot programming and related computer systems, companies can now quickly change the pallet designs and layouts to accommodate changes in their product lines.
5. Sustainable packaging
There's also a drive right now for more sustainable packaging options for food and beverage products, with companies looking for ways to reduce unnecessary waste. According to some figures, up to 40% of the food produced is not eaten.
Advanced packaging technology and materials can be used to reduce this waste. Robots can also reduce unnecessary waste in the packaging process.
6. Instant scalability
One thing that the Covid-19 pandemic made very clear is that the market can change very quickly. Food and beverage manufacturers may need to scale their production almost overnight to respond to changes in the market and supply chain.
Collaborative robots are a great way to scale production in a smart way. For example, our case study of manufacturer Alliora shows how the company used robotic palletizing to scale their production in 2021.
A highly popular robot task in the food and beverage industry
What task can you choose to improve your food and beverage manufacturing process in 2022?
There are many great options for robotic automation that could be suitable for your business.
One popular option right now in the industry is robotic palletizing. Like most food and beverage manufacturers, you probably need to palletize and depalletize your products and materials. Robotic palletizing is a quick and easy solution for this.
You can learn more about robotic palletizing on our applications page.
What trends in the food and beverage industry have you noticed recently? Tell us in the comments below or join the discussion on LinkedIn, Twitter, Facebook, or the DoF professional robotics community.