How to Use Lean Robotics to Automate Your CNC Machine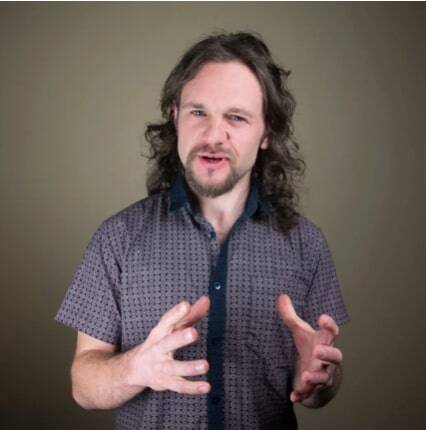 by
Alex Owen-Hill
. Last updated on Jan 24, 2023 3:48 PM
Posted on Nov 29, 2022 3:15 PM. 5 min read time
CNC machines are amazing tools for creating high-quality parts and products quickly. Some machines are very sophisticated with high degrees of automation built into the machines themselves.
But even the best CNC machines can still benefit from some extra automation. There are some tasks that your CNC machine will never be able to do automatically. Such as loading and unloading the machine.
That's where robots come in…
Lean Robotics provides a methodology for adding robotic automation to your business. It applies to all industrial robots applications, not just CNC automation. However, the methodology can be very helpful when you are trying to automate your CNC machines.
Here is a quick overview of how Lean Robotics can help you improve your CNC machine operations.
What is Lean Robotics?
Lean Robotics is a methodology that combines some principles of Lean Manufacturing to the practice of deploying and using robots. Its goal is to create a production process that is more efficient with the help of robotics.
The Lean Robotics methodology is split into 3 distinct stages:
Design — In the design stage, you will develop a plan for how you will automate your production process. This includes deciding which tasks you want to automate and selecting the right robotic solutions for the job.

Integrate — In the integration stage, you will install the robots and integrate them into your existing production process. You can do this by working with a robotics integrator or by doing it yourself, which is now very possible for CNC automation thanks to the arrival of machine tending application kits.

Operate — In the operate phase, you will monitor and optimize your automated production process. This can include setting up data collection systems to track robot performance, making changes to the robotic system as necessary, and training more staff on how to use the robots.
By using Lean Robotics, you can make the process of deploying robots easier and more efficient than if you were to deploy robots without it.
How can Lean Robotics help automate your CNC machines?
Lean Robotics can help you automate any robotic process.
For machine tending, Lean Robotics is particularly useful as the jobs surrounding CNC machines are highly repetitive – such as loading, unloading, and sorting workpieces. When performed manually, such tasks are dull for human operators to perform, making them perfect for robots.
The difficulty for many manufacturers is that they are unfamiliar with robotics. It's hard to know how to apply robots effectively when you are unaware of the capabilities of the technology.
The methodology helps you easily navigate this new technology without it becoming overwhelming. It is straightforward to understand and implement, even if the project is being carried out by machinists with no previous robotics experience.
You can apply robots to many types of CNC machines including lathes, milling machines, and more.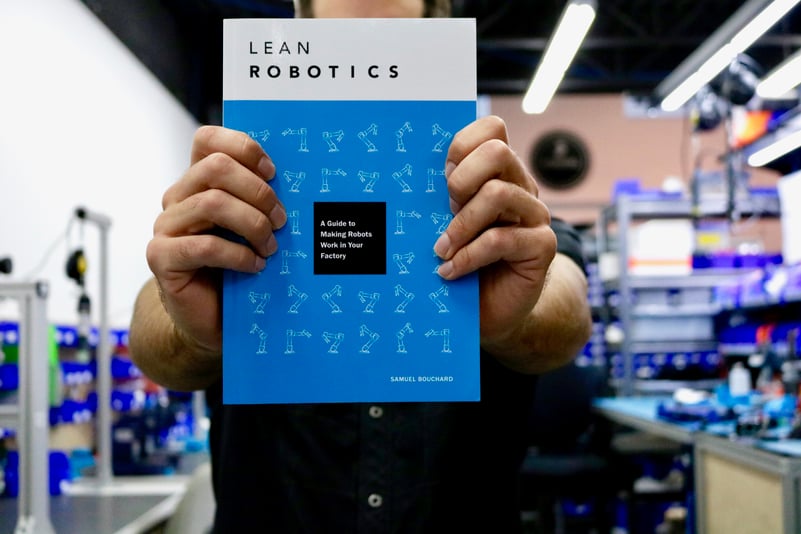 7 benefits of using Lean Robotics for CNC machining
Why should you use the Lean Robotics methodology to automate your CNC machines with robots?
Here are some valuable benefits you can gain by following this methodology:
Time saved in deployment — Lean Robotics focuses on a quick and straightforward deployment. This allows for a faster deployment time and reduces the amount of effort needed to get the robot up and running.

Reduced waste in robotics process — Waste reduction is a core part of Lean Robotics. As well as the robots reducing waste in your CNC process, you reduce waste further by making your robot deployment process more efficient.

Improved consistency of your products — Robotic automation can help you produce your products more consistently by removing the inconsistencies caused by manual machine tending. This can reduce costs associated with rework and scrap.

Happier machinists and other employees — People are happier when they understand the technologies that they use in their work. The Lean Robotics methodology places importance on involving your team from the start.

Less wear and tear on CNC machines — Robotics can help to reduce the wear and tear on CNC machines as it allows you to optimize all steps of the machining process, not just those steps carried out by the machine itself.

Better understanding of automation technology — When everyone understands robotics, they will begin to see many more ways that you can use automation to improve your processes. You can use the learnings from your first deployment to automate even more tasks in the future.

Ability to continually improve your automation — Lean Robotics encourages you to continually monitor and evaluate the performance of your robotic system. With this data, you can identify areas for improvement and make adjustments as required. This ensures your setup runs more efficiently.
By following the Lean Robotics methodology for your CNC machine tending, you can access the benefits of automation much quicker. This can give you a competitive edge over other manufacturers who don't yet use robotic automation.
How to get started with Lean Robotics in your own shop
No matter what manufacturing industry you are in, chances are that Lean Robotics can help you improve your operations.
If you're interested in using Lean Robotics to speed up your next robotics project, a good place to start is to check out our dedicated website. You can read more about the methodology, get the book, and access a whole load of useful resources to help you get started.
But what if you haven't got time to learn about Lean Robotics before you use robots?
What if you want to automate your CNC machine… immediately!?
One of the quickest ways to get started with CNC machine tending is to use an application kit, like the Robotiq Machine Tending Solution. We have integrated the Lean Robotics philosophy into the solution, which includes everything you need to automate your CNC machine.
What has held you back from automating your CNC machines before now? Tell us in the comments below or join the discussion on LinkedIn, Twitter, Facebook, or the DoF professional robotics community.