How to Deal With the Manufacturing Labor Shortage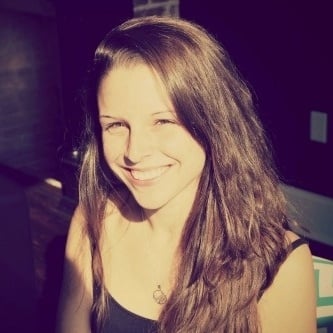 by
Kayla Matthews
. Last updated on Feb 19, 2019 10:41 AM
Posted on Feb 19, 2019 9:26 AM. 7 min read time
The manufacturing labor shortage is already severe and projected to get worse. Those realities mean manufacturing companies and other businesses must learn how to remain competitive despite those challenges.
To get an idea of how dire the situation may become, consider that research projects a shortage of 2.4 million workers in the manufacturing sector between 2015 and 2025. Don't worry, you can be proactive. Here are six possible solutions.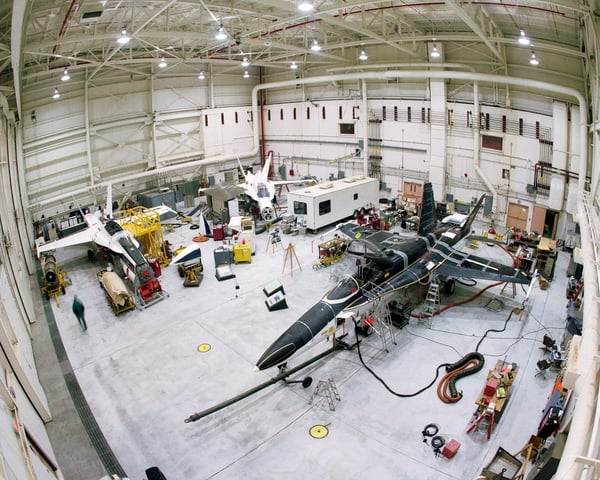 The manufacturing labor shortage is already severe.
1. Don't Discount the Skills and Experience of the Older Workforce
In the United States, many people in their 70's or older are retired or at least thinking about leaving the workforce soon. However, in the Japanese labor market, many employers actively hire retired people or encourage them to keep working as they get older. That approach makes sense because many people find they want to keep working on a part-time basis after fully retiring for a brief period.
There's also a Mercedes-Benz exhibition in Germany that highlights the contributions older workers make to the companies that hire them. Mercedes-Benz has a tool-making training program that helps people over 50 and others without formal experience gain it and eventually get jobs in the factory.
Even if you don't take such decisive measures yet, it's crucial to recognize that older workers often have experience that surpasses that of people who recently entered the workforce. Plus, not all people of retirement age want to stop working, and they might feel even more compelled to keep earning an income at a manufacturing plant if the facility takes steps to accommodate and support their needs.
By tapping into the mature workforce, manufacturers could potentially enjoy several advantages, including being able to hire people who already have strong leadership skills gained from their experiences working elsewhere. You could earn a reputation for having an exceptionally diverse workforce, too.
Using this strategy also takes pressure off of manufacturing companies by allowing those entities to fill labor force gaps in ways that were perhaps not possible before considering what older workers offer. When you take this approach, it creates opportunities for people who are ready and willing to work and may not require the extensive training younger workers might. As such, it may be possible to shorten the onboarding process.
2. Host Company Tours to Give People an Insider's Glimpse
One of the issues driving the manufacturing labor shortage may be that there are unmatched perceptions from Americans about the manufacturing sector's value and their eagerness for loved ones to take jobs in the industry.
More specifically, a 2017 Deloitte survey found that although eight in 10 respondents thought that the U.S. manufacturing sector is important for maintaining residents' standards of living, only one-third would encourage their kids to work in manufacturing.
Some businesses are trying to change views by planning company tours for local students or other people who may not know about or otherwise be interested in manufacturing jobs that exist in their areas. After seeing the facilities, people may realize that most of the preconceived notions they had about manufacturing are not accurate, which is one of the advantages of this option.
Another benefit is that factory tours give people opportunities to have face-to-face interactions with professionals who can give them valuable perspectives. If manufacturers take attendees' contact information with permission after public events, they could eliminate some of the hassles of a traditional hiring process where employers have no possible leads from the start.
When actors in the manufacturing sector progress by at least exploring these kinds of possibilities, the incorrect assumptions mentioned above will be minimized, increasing the chances that outsiders will view the manufacturing sector accurately and positively.
3. Get Creative About Hiring Perks
Company leaders also conclude that one of the ways to deal with the labor crisis is to adjust benefits packages or other advantages that could make people decide to take manufacturing jobs. Then, individuals who might not have ordinarily thought of the manufacturing sector as an option could change their minds and work in it.
For example, some companies urge people to move to rural manufacturing plants by focusing on how those places often have lower costs of living compared to metropolitan areas. Additionally, employers offer help for reducing student loans or arrange state income tax waivers for people who agree to work at those manufacturing facilities.
It could also be worthwhile if current employees recruit friends to work at manufacturing companies. In that case, a new employee might get a signing bonus while the person already working there gets extra cash if the recruited individual stays at least two months. This approach relieves a burden on employers by reducing the effort that goes toward active recruitment by the company, as well as giving the new hires a reason to be reliable.
Many people think tech companies and those in other forward-thinking industries are usually those that offer enticing things to the employees who work there. The human resources representatives from manufacturing plants can provide the same kinds of benefits to make up for labor force gaps. Their willingness to do things differently by expanding benefits to workers could address the hiring shortage by making open positions maximally appealing to potential candidates who might not otherwise consider them.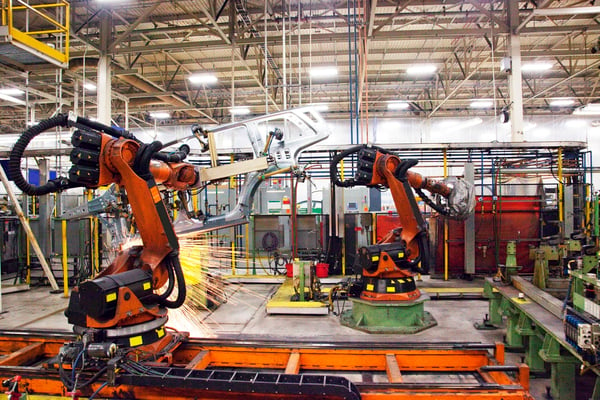 4. Invest in Collaborative Robots
Collaborative robots — also called cobots — disrupted the manufacturing sector by working alongside humans and providing an option besides the pieces of robotic equipment that usually operate without humans nearby. The benefits of cobots will likely become exceptionally apparent as the manufacturing labor shortage persists. That's because one of the perks associated with cobots is that they supplement human output to boost overall efficiency.
In one instance, a plant handling plastic injection molding received a return on investment in only three-and-a-half months and dealt with some of its labor shortage issues by using a cobot called Sawyer. Cobots usually let production line workers complete their tasks in faster-than-average timeframes without sacrificing quality or precision.
Allocating a portion of a company's budget to buy collaborative robots could efficiently alleviate some of the most noticeable problems associated with not having enough manufacturing workers, especially since you do not have to schedule downtime for cobots like you must for humans who need breaks. Moreover, many cobot models on the market adapt to various tasks with short setup times.
Manufacturing plant executives may initially hesitate to invest in cobots due to the upfront costs involved. However, deciding to supplement a human workforce with robots could pay off by presenting opportunities to position a company as one that's forward-thinking and not afraid to embrace emerging trends — in addition to helping solve the labor crisis.
5. Offer Apprenticeships or Other On-the-Job Training
When people lack experience in the manufacturing sector, they may be unlikely even to consider taking jobs within the industry. However, if companies provide apprenticeship programs or similar methods of equipping people with real-world experience, the payoffs could be mutual. Employees who receive training feel confident and well-equipped for their duties, and employers theoretically spend less time and money on workers who ultimately are not suitable.
Research from Gartner indicates 80 percent of people do not have the skills necessary for current or future work. If businesses offer programs to tackle that problem, people could see that a manufacturing career is not as overwhelming as it may seem at first. Taking this approach also makes it less challenging to thoroughly assess unknown candidates before bringing them on board as full employees. You could look at metrics collected during an apprenticeship and base job offers on those statistics.
Consider using phrases like "No manufacturing experience needed" or "Get the training you need from our apprenticeship program" in job ads to make people without manufacturing backgrounds understand they're likely eligible for the roles. By offering apprenticeships or on-the-job training, your company continually asserts that it's a resource for helping people get the knowledge they need to excel in their work, which is especially attractive to individuals who are planning substantial career moves.
6. Don't Keep Pay Rates Static From Year to Year
The earlier mention of offering creative perks for potential employers is worth thinking about, but it's also necessary to consider whether the wages offered for a position are competitive enough to attract new workers. When people see that the pay rates you offer are above what's typical for the area, they'll be more likely to apply than if the earnings potential is below average.
A study of pay rates in logistics found that they only increased 5.5 percent within 12 years. Recent improvements happened when average wages went up, and that's a good sign. However, it's smart to periodically assess the amounts offered and see how they stack up to the rest of the manufacturing industry. Otherwise, you may not know if your rates don't meet expectations.
By ensuring that your manufacturing company has pay rates that adjust as needed and are competitive, you should feel under less pressure to prove that the entity values its workers since the paid rates show evidence that the business is committed to employee satisfaction. Plus, if you continually pay attention to average salaries offered in the industry at large, more and more job seekers will be putting your company on their shortlists instead of passing you by in favor of other options.
A Multipronged Approach Required
Solving the manufacturing labor shortage will not be straightforward. Instead, tackling it requires thinking about several of the strategies listed here and adjusting them as appropriate depending on specifics at the respective company.