Get the Team Onboard with In-House Robotics Expertise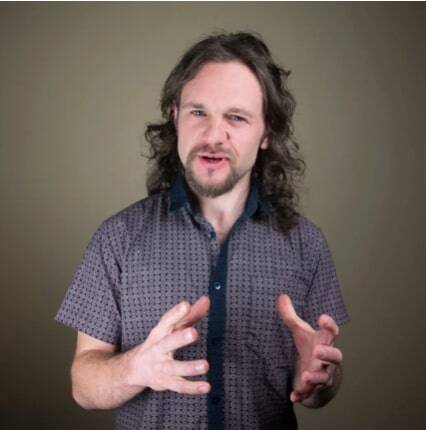 by
Alex Owen-Hill
. Last updated on Feb 21, 2017 8:00 AM
Posted on Feb 21, 2017 7:00 AM. 5 min read time
You want to develop in-house robotics expertise. But, how do you convince the team? Here's how to get everyone onboard, from the CFO to the janitor.
When you introduce anything new to a business it affects the people on your team. Even something supposedly simple — like a new photocopier — has the potential to shake up an entire team for a little while.
Robotics has the potential to shake up your team a lot. You can bet that introducing in-house robotics expertise will be even more disruptive.
The solution is simple. Get the whole team on board as early as possible.
But, how do you get your team on board? Which members of the team should be informed? Let's make it simple.
Your Stakeholders: Are They Who You Think?
We sometimes think of robotics as a purely technical field. When it comes to robotics expertise, nothing could be further from the truth. A move to in-house expertise will affect many parts of the business and various different stakeholders. If you think of it as a purely technical field, you may neglect to involve key stakeholders.
It is possible that all your key players are from the engineering team, but make sure you have seriously considered the rest of the team. For example, if a member of HR will arrange and coordinate external training courses, they could be a key player.
The stakeholders will be different in every business. Most of your stakeholders will be obvious, but a few might surprise you.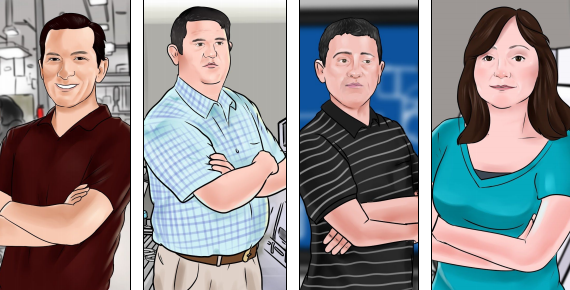 Three Obvious Stakeholders in a Move to In-House Robotics Expertise
As robotics is an technical field, it is clear that most of the stakeholders will be technical. Examples include:
Manufacturing Engineers — Lead engineers are likely to be heavily involved in the move, both in decision making and in the day-to-day activities. If they have experience with robotics, they could also give training.
Machine Operators — Anyone on the shop floor who has contact with robots will be a stakeholder in the move. If they will be operating the robot, they'll need basic training.
Product Designers — Product design can be altered for improved robot handling. In-house expertise will affect designers by making it much easier to consult with the robotics engineers and operators to make these changes.
Depending on your business, the key stakeholders will vary.
Three Surprising Stakeholders in a Move to In-House Robotics Expertise
Your move to in-house robotics expertise will also affect some less-obvious stakeholders. Even if the move means just a little change to their work, it is worth considering them at this early stage.
Outsourced Robotics Suppliers — If you use outsourced integrators, their role will change following a move to in-house expertise. Either you will stop using them completely, or their role could move to one of training or consultancy.
Marketing Team — Your new in-house robotics expertise will be an extra selling point for your company. The marketing team will need to be involved so that they can effectively communicate this to the wider world.
Customers — You may want to inform existing customers of your expanded capabilities. This could be as simple as sending them an email, or your customer service team could get involved.
A lot of people could be affected by the move. There's only one way to be sure that you haven't neglected anyone: Stakeholder Analysis. This is usually a complex analysis, but we've made it extra simple for your move to in-house expertise.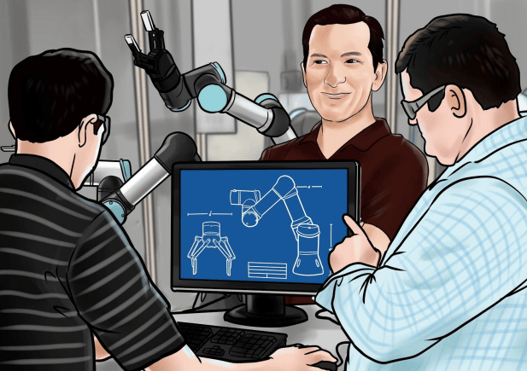 The Simple Process for Getting the Team On Board
Here at Robotiq, we want to make it as easy as possible for you to start training your own team of in-house robotics experts.
We have created a series of eBooks to help you out. We've taken key business skills, applied them to robotics expertise and thrown away anything which doesn't affect robotics.
The result? A clear, straightforward process which you can apply immediately to your own business. Download our brand new eBook about skills needed to integrate a robot. This eBook will help you align your team with the different skills they need and their implication in the robot implementation process.
This eBook is part of a learning program arranged into 10 modules. Together they guide you through the whole process of developing a robotics team, from assessing your business needs, to planning your robotics training, to measuring the effectiveness of training.
Also Module 4 is available to download right now. In this hands-on worksheet, you will identify the key stakeholders who will bring robotics expertise to your business.
But First, Assess Your Business
Before you can get your team on board, you need to assess the robotics needs of your business.
Why do you need robotics expertise? How much expertise do you have already? What are your most valuable resources?
If you haven't already formalized your robotics needs, you should definitely check out the first three modules of the series. They discuss why you need in-house collaborative robot expertise, how to hold efficient meetings and help you to assess the robotics needs of your business.
Next, Get the Team On Board
With the first three modules complete, Module 4 involves getting the team on board.
It helps you to answer the vital questions:
Which employees may be affected by robotics expertise? — You will identify all of the potential stakeholders in your move to in-house robotics expertise. These are then grouped, to make the whole process more efficient. After all, not everyone on the team will need the same information.
Which external entities may be affected? — Your internal team are not the only people who will be affected by a move to in-house robotics expertise. External stakeholders are equally important, even if they don't take an active role. In the module, you will identify external stakeholders and assign them to your internal stakeholder groups, to ensure that no vital players are left out.
Who are the key players and what are their roles? — Any new addition to your business needs one or two people to lead the project. This doesn't have to be you. The module gets you to select your key players and assign them responsibilities.
Ready to get your team on board with a move to in-house robotics expertise? Just download Module 4 to get started.

Which members of your team could be affected by a move to in-house robotics expertise? Who will be your key stakeholders? Who are your surprising stakeholders? Tell us in the comments below or join the discussion on LinkedIn, Twitter, Facebook or the DoF professional robotics community.