DoF: Where Robotics Experts Go When They're Stuck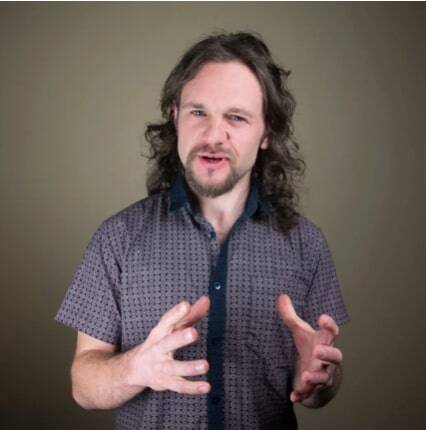 by
Alex Owen-Hill
. Last updated on Jan 08, 2021 1:20 PM
Posted on Jan 08, 2021 12:20 PM. 6 min read time
Where do you go when you need help with your robot?
Unlike in other technical fields, there are surprisingly few places that you can go to get unbiased help in the world of robotics. There are very few open communities of robot users where you can ask your peers for advice on your latest robotic application.
Over the last 4 years, we have created a space where both robotics experts and new robot users go for help when they need help.
Of course, you can always go to your robot manufacturer if you are stuck. But, you might be dubious about their advice.
"Maybe," you think, "they will just try to sell me their latest flashy technology instead of providing a more low-tech solution that could work equally well for my situation."
Whether you're a robotic end-user or an integrator providing robotic solutions for your clients, you need a place to go where you can learn from like-minded people who are also using collaborative robots to improve their processes.
Back in 2016, we noticed this problem.
We recognized that there was a lack of good, active robotics communities that were focused on collaborative robotics. Sure, there was a tiny number of industrial robotics forums, but they didn't speak to the needs of cobot users.
That year, we launched the DoF collaborative robotics forum.
DoF: The collaborative robot forum
With the DoF forum, we were hoping to plug a huge knowledge gap in the world of robotics.
As Robotiq's CEO Samuel Bouchard said at the time "We realized that the know-how is locked in the head of automation engineers who can't talk to each other because they are far apart, focused on making their factory run."
We provide a lot of informational resources at Robotiq. Over the years, we've created eBooks, eLearning courses, blog posts, and more.
But, we know that we don't know everything.
We learn a huge amount from our users. You teach us more about the possibilities of collaborative robotics than we would ever have been able to learn on our own.
Before DoF, there was no way for you and your peers across the industry to share your knowledge, ideas, and insights with each other. At Robotiq, we had already gathered many valuable questions and learnings from our customers but there was no easy way for other robot users to benefit from them.
DoF has provided a place where this sharing of knowledge became possible for the first time. Robotics experts, professional integrators, new robot users, and Robotiq integration coaches were – for the first time – all speaking in the same forum, helping each other to develop better robotic solutions.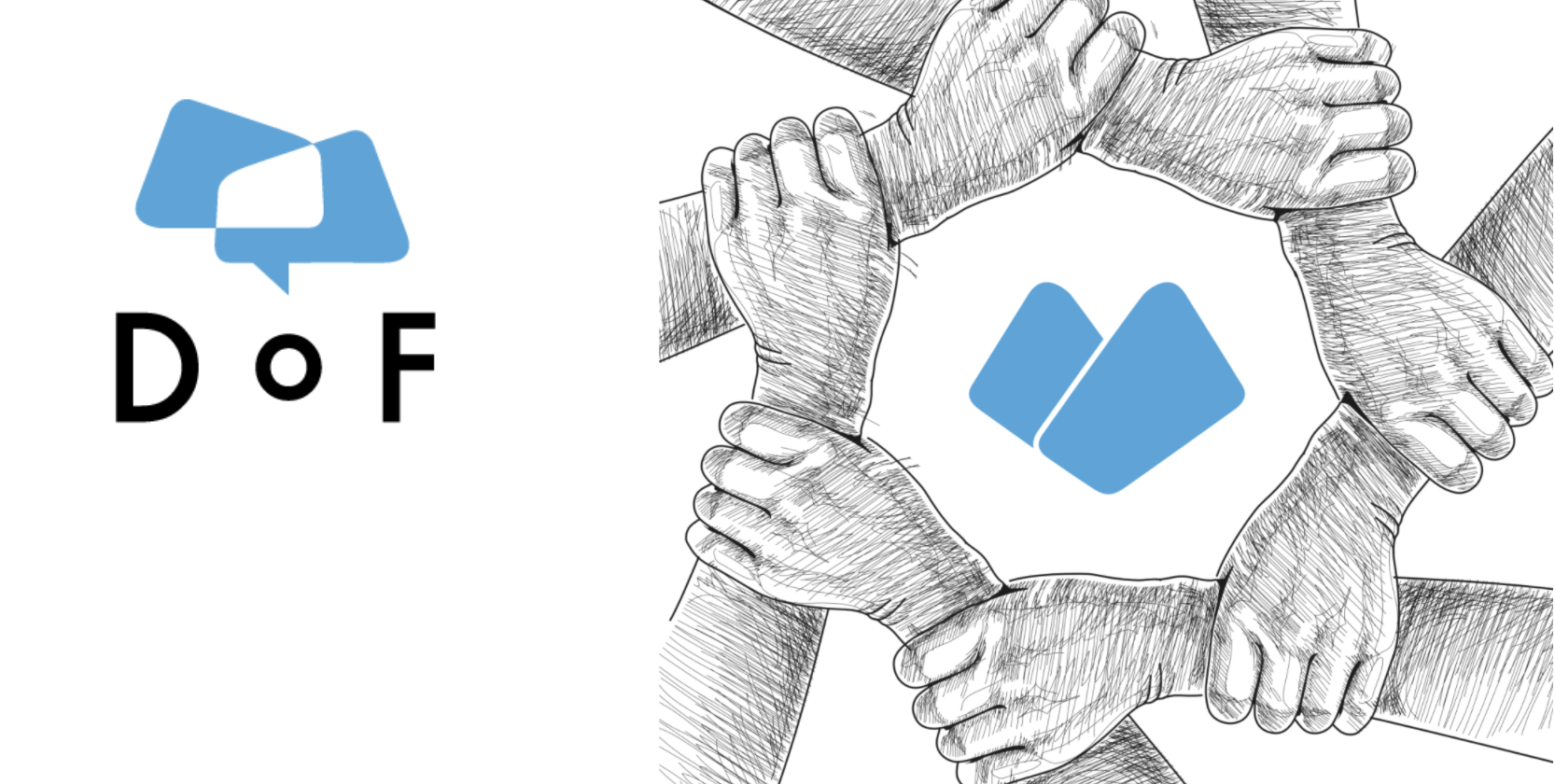 The first-ever question on DoF
From the very beginning, we wanted DoF to be a buzzing place — a very active community, unlike the many dormant, half-empty forums that you can find online.
But, how do you create a highly-active community from scratch?
How do you create a forum that users will come to before there is a bunch of existing questions for them to learn from?
Our team came up with an ingenious solution. At the start, we populated the forum with existing questions that our support staff had received direct from robot users. After all, these were the sort of questions that would later fill up DoF!
These early questions got the ball rolling.
The first post was created on March 1st, 2016. It was a question from a Robotiq customer who was asking how to connect the 2 Finger gripper to a Kuka iiwa lightweight robot. Etienne Samson (Robotiq's resident competitive cycler) answered the question.
To be honest, the first couple of months of DoF were largely filled with similar questions — those gathered previously from customer questions sent directly to our team.
But, in May 2016, power user matthewd2 became the first non-Robotiq user to post a question. He was asking about a gripper that had suddenly stopped working.
As they say… the rest is history.
Now, four years later, DoF has thousands of discussions, hundreds of users, and a buzzing community.
What does DoF mean?
In robotics, we use the three letters DoF a lot. We use them so often that we sometimes forget that not everyone knows what they stand for.
As user Kadams asked in the DoF Lager Lounge channel (the place for less technical questions) in February 2019: "I have been reading through the DoF community, and believe it is very helpful and strengthens the utilization of cobots. Not sure of the meaning of the letters DoF?"
DoF stands for "Degrees of Freedom."
As user KevinBerger correctly explained in the forum discussion, a robot's Degrees of Freedom refers to its ability to move its tool center point relative to the world.
For example, if a robot has 3 linear DoF it can move its tool linearly along the X, Y, and Z axes, but cannot rotate the tool at all. If another robot has 2 rotational DoF, it can rotate its tool around 2 axes (e.g. X and Z) but cannot rotate around the other axis or move the robot along any linear axes.
Many industrial robots have 6 DoF as this is the minimum required to move both linearly and rotationally around all 3 axes (X, Y, and Z).
We think that DoF is a pretty good name for a robotics forum.
DoF is not only is a core concept within the world of robotics. It also suggests the freedom and flexibility that we gain by working together and helping each other out with our knowledge, and the autonomy that application engineers can achieve by using the knowledge they learn on DoF.
How is DoF going today?
Four years later, the DoF forum has gone from strength to strength.
We now have dozens of questions a week from robot users ranging from people who have never used a robot before all the way up to industry experts with years of robotics experience.
At the time of writing, DoF has over 2000 unique discussion threads.
Topics range from simple questions like where to download the latest program updates, all the way up to the specifics of how to calculate the minimum separation distance for grippers based on ISO13855.
What's Next for DoF?
We've got an exciting new announcement about DoF and its future!
Don't worry, DoF isn't going anywhere. It will continue to be the best place for you to engage with the community, ask questions, and contribute your own knowledge and experience.
But, we're adding an extra dimension to DoF.
Not everyone has enough time to scroll through all the DoF forum pages to find an answer they're looking for. And, there are quite a lot of common questions that people ask.
We have started to create shot videos of some of the most popular questions on DoF. You can find them on the Robotiq Youtube Channel.
If you've got a question about robotics, the DoF forum should be your first port of call. If your question hasn't been asked before, hit the big button marked "Ask the community a question" and get started!

Here Robotiq's Annie Giguère and Karine Simard discuss DoF in the past and this new initiative:
How has DoF helped your robotics knowledge? Tell us in the comments below or join the discussion on LinkedIn, Twitter, Facebook, or the DoF professional robotics community.