New Collaborative Robot: APAS assistant from BOSCH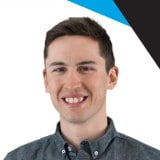 Bosch launches their first collaborative robot solution: APAS. This one of a kind robot has some really impressive specifications and is comparable to other collaborative robots on the market today. But it has the advantage of being the first collaborative robot to be certified as an assistance system, which allows direct collaboration with people without additional shielding.

Superior Protection
The robot has a one of a kind look too with a protective leather coat. Even if its look invokes 'rock and roll', it is probably the safest collaborative robot out there. The leather is actually a tactile skin to detect impact. Since the robot will be used in collaboration with humans, the sensors will give instant feedback to the controller when any unusual force is detected.
The robot also has a security perimeter that slows down the robot once a person gets too close to it, essentially invisible shielding. The robot will resume its regular speed once the person has left the security perimeter.
This device must have been seriously tested to get the certification of the German employers' liability insurance association. The robot concept seems to be really focused on security and I think they have actually achieve something unique with this robotic assistant.
Built-in Devices
The robot has integrated cameras. The system can be delivered with a 2D or 3D vision system. These devices allow the robot to get instant feedback from the grasping end effector. It can tell if the part is grasped or if it missed it. That is a good feature to have in your workshop.
APAS also comes with a built-in 3 finger gripper. This gripper can be used for a very wide variety of objects. Having three fingers instead of the regular two fingers that are on many collaborative robots allows you to have more stability on round parts for example. Though the fingers are such that it can't offer an encompassing grip.
Of course the robot comes with a teach pendant that is easy to use and user-friendly. This kind of teach pendant is now very common in the collaborative robot industry. The robot can also be moved around and be reprogrammed in a few seconds using hand-guiding.
To get the robot specifications go to the BOSCH website and see if the robot might suit your application. This robot will certainly be added to our collaborative robot e-book in our next update. For the moment take a look at it and compare it with the other collaborative robots we've had a chance to compile for easier comparison.