Exotic Robot Applications: Robotics in Mining Operations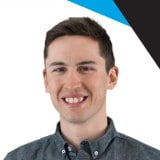 Robotic and automated applications are usually found in big industrial plants that require repetitive human tasks. This automation is designed to increase human safety and enhance the general productivity of the plant. We have seen applications in automotive industries, medical manufacturing as well as for general purposes. However, automation is now being introduced into an even more heavy-duty industry: mining. In fact, mining operations are renown as unsafe and dangerous places, this is why companies have developed ways to get the job done more effectively while enhancing safety. Here are a couple of applications that grabbed our attention in mining automation.
Material handling automation
We often refer to material handling as the act of loading and unloading different parts from one operation to another by using an automated or robotic method. This principle is the same in the mining world. As the main product is rock and the operation that needs to be done afterward is milling, automated trucks are used to ensure the transportation between those two points. In fact, big loading trucks move around the mine without any driver in the cab. The brute product is dug by machinery, operated by a human worker, and is loaded into the automated trucks. Once the truck is loaded, the GPS system guides the vehicle through the mine until it reaches the dumping station. The truck path needs to be updated and monitored by an operator in a control center. Most of the operators that have been taken out of the trucks are assigned to control posts because of their experience.
The main goal is to have a safer working environment for humans and to increase productivity. All of the repetitive and dangerous tasks are now automated, though the critical decisions are still made by human workers. Rio Tinto introduced this method in 2008 and experienced great success with it. In fact, the trucks have traveled more than 1 million km and have transported more than 100 million tonnes of material. Other elements such as tire monitoring and truck maintenance, are used to enhance productivity, thus reducing their environmental impact and gas consumption.

Exploration
Digging methods have really improved since the beginning of mine exploration. In fact, the days of miners entering drill holes to find minerals are gone. Nowadays, robots are more commonly the appropriate way to explore mining holes. Using different sensors, the mobile mining robot can go into an underground tunnel where the conditions are rough. This device allows miners to work in collaboration with the mining robot to get important information without going into dangerous areas.
At one point, venturing into a mine was quite dangerous and if a collapse occurred, the time to re-establish the underground tunnel to go get the worker was sometimes too long for their survival. Since the introduction of this kind of robot, the worker can be safely above ground and be more efficient. One of these robots was developed in Sudbury, Canada by Greg Baiden, the CEO of Penguin Automated Systems. The robot was tested in different mines around Canada and is now being used in Chilean mines.
Automated loading
A research group has developed a way to fully automate digging operations. Using advanced vision and sensor technology, the excavator knows where to dig, dump and go after the operation is done (all while avoiding impact). This excavator uses laser vision that can see through a certain amount of dust and can detect in which soil to dig. Expert operator knowledge was encoded into templates, which were adjusted using simple kinematic and dynamic rules to generate very fast machine motions. The system was implemented and demonstrated on a 25-ton hydraulic excavator and succeeded in loading trucks at about 80% of the speed of a human operator. The main goal was to reduce injury and downtime, as well as improve operating time lost due to fatigue or break time needed by the human operator.

Other robotic applications
Many other automated applications are used in the mining world. Operations, such as automated belt scanning, are used daily to monitor the mineral conveyor belt wear. GPS guided robots are used for either mapping the mine tunnel or to detect the source of minerals or gas using a vision system.
The robotic and automation methods all have the exact same goal: to reduce the danger involved in human jobs and to enhance productivity. By reducing the presence of humans, this reduces the different accidents that could occur in these hazardous working environments which is critical. Also, since the productivity can be enhanced at the same time, you're killing two birds with one stone.