Robotic Companies in Quebec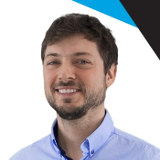 We met with many people in recent months. Here's a list of the movers and shakers in Quebec robotics.
1. Research
1.1 Universities
Several world-class laboratories. Click on the links to see their research work.
1.2 Research and Technological Transfer Centres
Help companies with projects that are too risky for systems integrators.
2 Companies
2.1 Systems Integrators
Here are a few that I met at the 2008 Automation Rendez-Vous. For a more extensive list, visit the Regroupement des équipementiers en automatisation industrielle.
Vision integrators associated with solutions integrators for turnkey solutions.
2.2 Manufacturers
All top manufacturers of industrial robots have representatives in Quebec.
Other manufacturers of peripherals or software are based in Quebec.
Who else is missing?