Automate 2017: New Cobots On The Block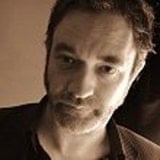 by
Emmet Cole
. Last updated on Apr 10, 2017 8:56 AM
Posted on Apr 06, 2017 1:28 PM. 4 min read time
Automate 2017 brought both new product launches and new entrants to North American cobot market.

Here are our top picks.
First up is Techman, which launched its cobot arm of the same name. The Techman comes with an integrated vision system and can be programed via your smartphone.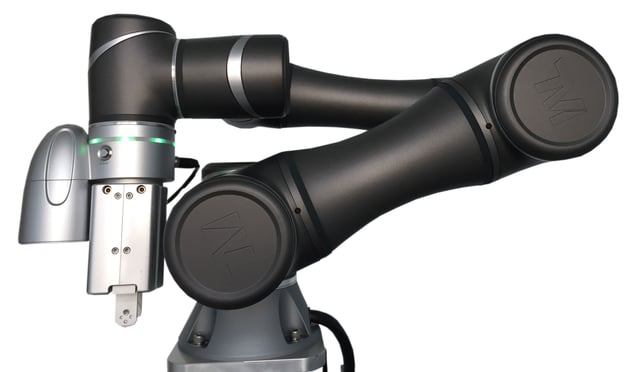 Productive Robotics launched its OB7 cobot this week. The 7-axis cobot learns by demonstration, so there's no programming required for cobot training. As the firm puts it: "If you can do the job, then you can show OB7 how to do the job too." The new cobot can be started and stopped with just a touch.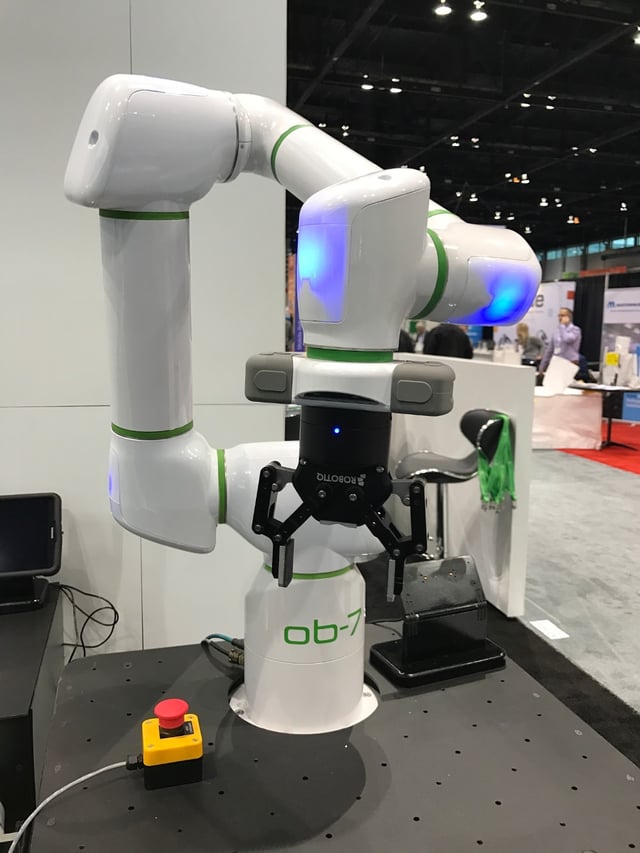 Caption: The OB7 with Robotiq gripper @ Automate 2017.
Late last month, Productive Robotics announced that it had acquired The Cobot Guide, to "to advance industry relations, education, research, and advocacy in the acceptance and use of collaborative robots."


The new 6-axis, TX2 line from Swiss robotics firm Stäubli also launched this week and is expected to be commercially available in 2018. This is a six model series --the TX2-40, TX2-60, TX2-60L, TX2-90, TX2-90L and TX2–90XL-- that can handle loads from 2-15 kilos and has a reach of 515-1,450 millimeters.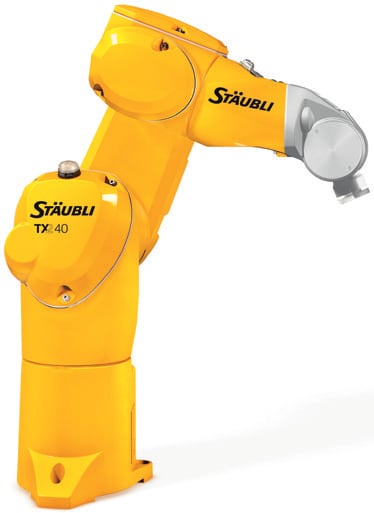 Caption: The TX2 40.
We got to play Jenga with a TX2:
For more information on the TX2 series launch, see our post here.
Newly Available
Besides new product launches, Automate 2017 also saw some notable new arrivals --cobots that are alrerady available elsewhere, but are now (or are soon set to become) available in the North American market.
First in this group is the HC10, which we posted about yesterday. The six-axis HC10 has a range of 1.2 m and handling weight of 10 kg.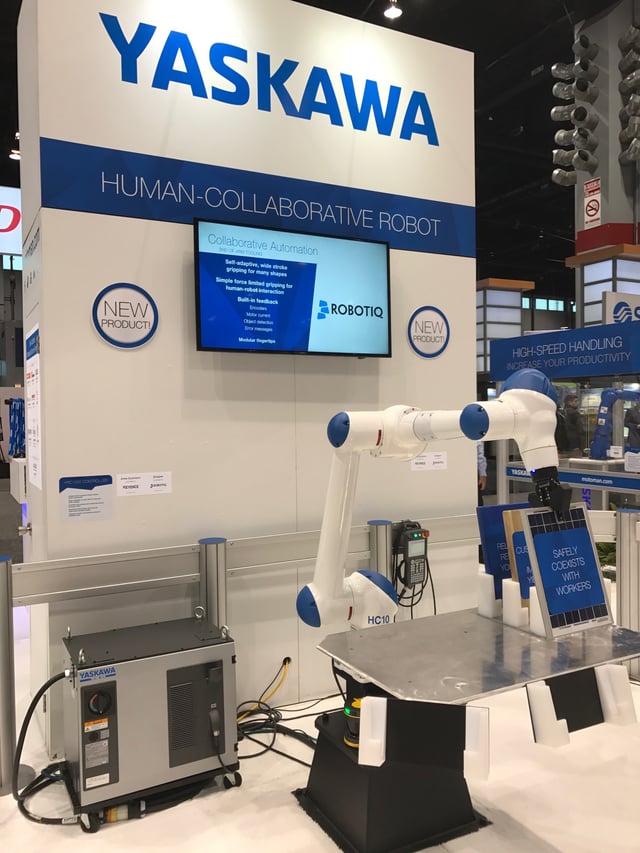 Caption: The HC10 w/ Robotiq 2-Finger Adaptive Gripper.
The HC10 is set for commercial release in North America next month, with deliveries starting June.
Another cobot slated for commercial release soon in North America is the 6-axis AUBO, with a payload of 5kg and a reach of 880mm.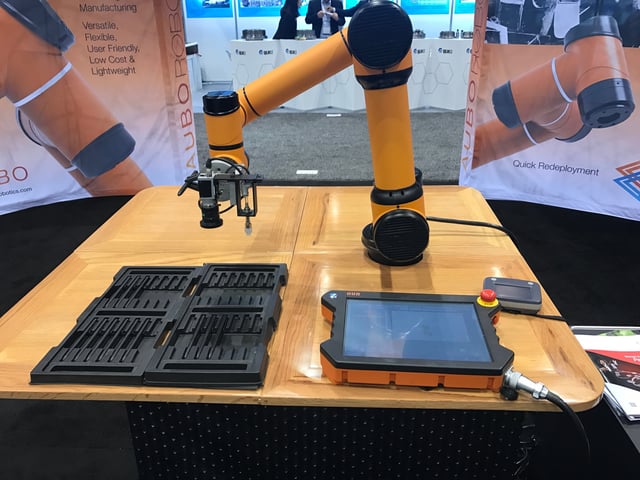 Caption: The 6-axis AUBO (price point: US$18K) with teaching pendant.
Meanwhile, Comau launched the AURA (Advanced Use Robotic Arm) to the North American market. The AURA has a whopping 110kg payload and is a very impressive sight to see.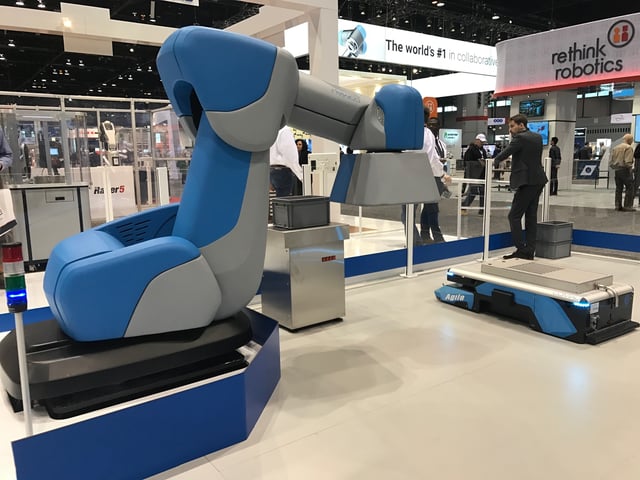 Caption: The AURA @ Automate 2017
By the way, how's this for brilliant USB stick design?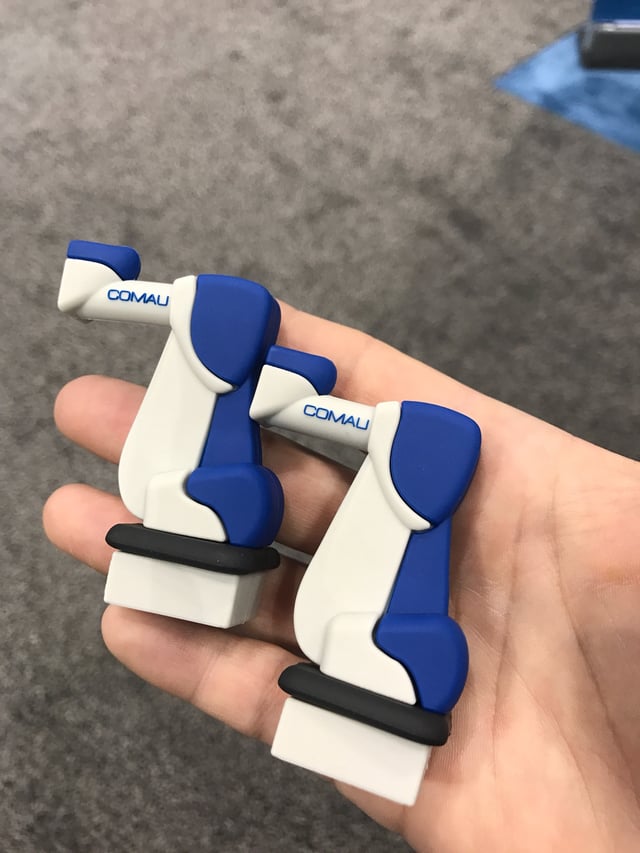 Things are starting to wind down on this the final day of Automate. The last day of a trade show is like the Friday before a long weekend --half the people are gone and the other half is waiting for the day to end.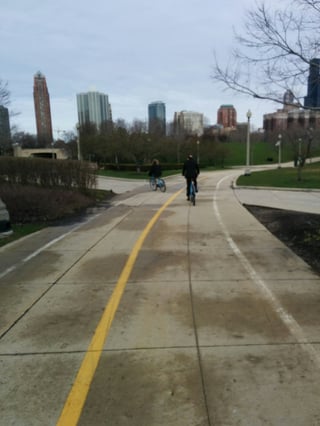 Caption: Hey! Come back. It's not even lunchtime!
We're winding down too, but plan to spend the rest of the day checking out the rest of the amazing technology on display. Please join us later for What Knocked Our Socks Off Today At Automate (Day 4).