A Brief History of Robots in Manufacturing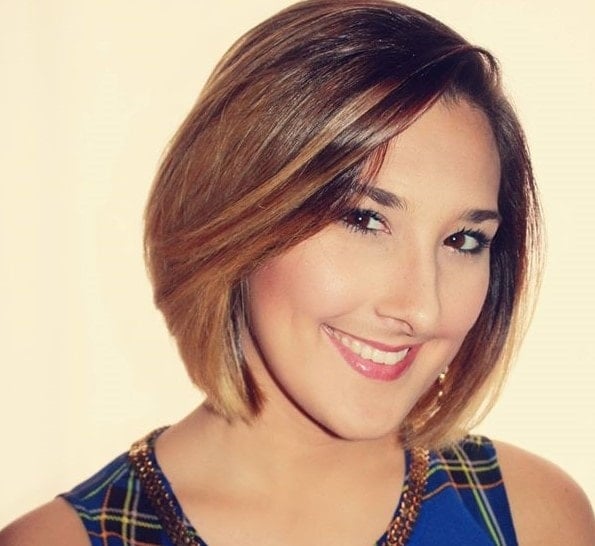 by
Mariane Davids
. Last updated on May 12, 2022 5:06 PM
Posted on Jul 17, 2017 7:00 AM. 3 min read time
Robots have long been the focus of science fiction and literature, but it wasn't until recent decades that they became a viable part of our workforce. Science fiction lovers will recall Isaac Asimov and his Three Laws of Robotics. While made from fiction, these rules more or less define our robots today.
We enjoy safe, collaborative robots that work right alongside us, but this wasn't always the case.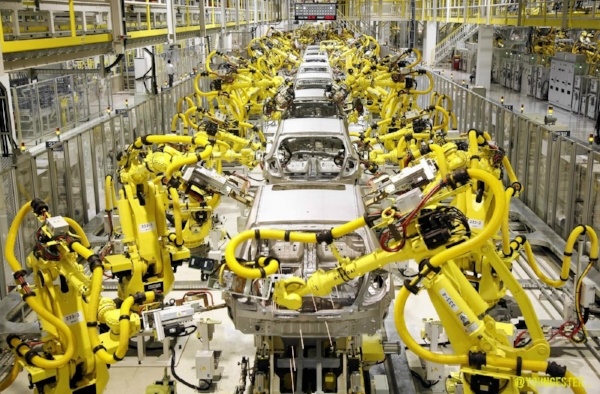 The Origins of Manufacturing Robotics (1938-1979)
The development of Numerically Controlled (NC) machines, and the rising popularity of the computer both helped bring out about the first industrial robots. The earliest known industrial robot that fits into the ISO definition of the term was created by Griffith "Bill" P. Taylor in 1937 and appeared in Meccano Magazine the following year.
It was a crane-like design that used Meccano parts and was powered by a single electric motor. It had five axes of movement, including a grab and grab rotation. The robot was automated through the use of paper tape with punches in it to energize solenoids. This would create movement in the control levers.
This first robot could stack wooden blocks in patterns programmed by the paper tape. George Devol placed the first industrial robot patent in 1954. His robot was able to transfer objects from one point to another within a distance of 12 feet or less. He founded a company called Unimation in 1956 to build the robot and coined the term "Universal Automation."
Unimation manufactured UNIMATE in 1962, which was the first robot to be implemented by a major manufacturer. General Motors began using it in their New Jersey plant that same year. In 1969, Victor Scheinman invented the Stanford arm at Stanford University. This was an all-electric 6-axis articulated robot.
This new technology opened up the possibility for manufacturers to use robots in assembly and welding tasks. He later sold his designs to Unimation, which then developed them alongside General Motors.
Meanwhile, ASEA over in Europe developed the ASEA IRB in 1975 that was the first fully electrically driven robot. It was also the first microprocessor-controller robot that used Intel's first chipset. In 1978, the PUMA robot arm was released by Vicarm and Unimation, with support from General motors. This arm was originally used in assembly lines and is still used today by researchers in robotics. Finally, OTC Japan released the first generation of dedicated arc welding robots in 1979.
The Modern Age of Industrial Robots (1980-Present)
From 1980 on, the rate of new robotics started to climb exponentially. Takeo Kanade created the first robotic arm with motors installed directly in the joint in 1981. It was much faster and more accurate than its predecessors.
Yaskawa America Inc. introduced the Motorman ERC control system in 1988. This has the power to control up to 12 axes, which was the highest number possible at the time. FANUC robotics also created the first prototype of an intelligent robot in 1992.
Two years later, in 1994, the Motorman ERC system was upgraded to support up to 21 axes. The controller increased this to 27 axes in 1998 and added the ability to synchronize up to four robots.
The first collaborative robot (cobot) was installed at Linatex in 2008. This Danish supplier of plastics and rubber decided to place the robot on the floor, as opposed to locking it behind a safety fence. Instead of hiring a programmer, they were able to program the robot through a touchscreen tool.
It was clear from that point on, that this was the way of the future.
Final Thoughts
Today, we have numerous collaborative robots such as the Screwdriving Solution that have begun to replace these fenced versions on the manufacturing floor. The future looks bright, as humans and robots can work together for the betterment of manufacturing as a whole.