2016 -- The Year in Robotics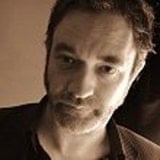 by
Emmet Cole
.
Posted on Dec 23, 2016 7:00 AM. 10 min read time
As the holiday season draws closer, pull up a chair, pour yourself a warm drink, and join us for a quick recap of some of the robotics and AI stories that caught our eye in 2016.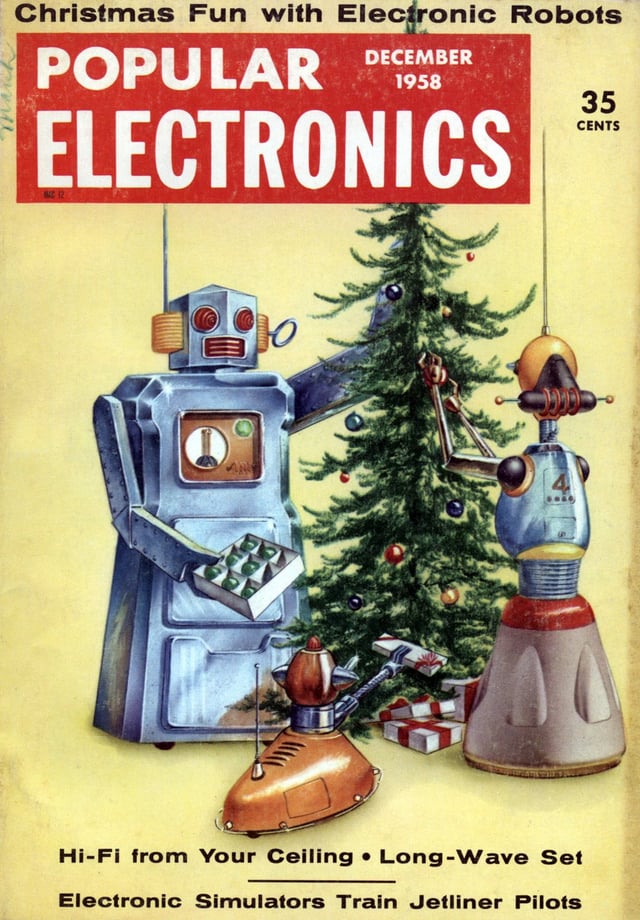 (pic via Global Toy News)
Story of the Year

The biggest robotics story of 2016 broke in mid-summer, with the news that Chinese firm Midea had bid for close to a 95% stake in German industrial robot firm Kuka, at a cost of approximately $4.5bn. After considerable debate, the German government approved the deal in August.

To satisfy demands from U.S. regulators, Kuka sold its Systems US-Aerospace-Business to Advanced Integration Technology this month in a move that's expected to finalize the deal for the U.S.
Until the takeover bid, Midea was best-known as a home appliance giant, specializing in washing machines and other consumer technologies. The firm enters 2017 with a massive stake in one of the most respected robotics firms in the world.
It's all part of a rapid transformation of the global robotics industry over recent years, which has seen China overtake other countries and regions in terms of industrial robot adoption and investment.
The International Federation of Robotics (IFR) estimates that total robot sales in China will increase by 30% in 2016 and between 2016 and 2019 by 20% on average to more than 400,000 units in 2019. If the IFR's figures turn out to be correct, China will account for some 40 percent of the worldwide market volume of industrial robots sales by 2019.
According to The Robot Report's breakdown of robotics and automation-related acquisitions, 48 companies been sold so far in 2016. Eight of these transactions involved amounts over $500 million and five were for over a billion.


Breakthroughs

In July, Harvard scientists revealed a stingray-inspired robot that uses 200,000 genetically-engineered rat cells for locomotion control. Engineered to react to light, the rat heart cells enabled scientists to control the bio-robot's movements by sending pulses of light to the device.

Researchers guided the bio-robot through a simple obstacle course using this technique, during which it swam at a speed of about 0.06 inches (1.5 millimeters) per second over a distance of about 9.85 inches (250 mm).

In a world first, UK surgeons used a tiny, joystick-controlled robot to perform a sight-restoring eye operation. Surgeons used the device -- a prototype Preceyes surgical robot developed by a Dutch company, a spin-out of Eindhoven University of Technology-- to remove a membrane a mere one hundredth of a millimeter thick from the eye of Bill Beaver, a 70 year old curate.




Meanwhile, Seattle-based start-up Sewbo claimed a breakthrough with a robotically sewn garment, put together with the help of one of Universal Robots' UR5 cobots.


And who could forget the ingestible, origami-inspired robot developed revealed by MIT in May?




Or Atlas showing off its capabilities?



Cobots

The big news in cobots this year was the February release of ISO/TS 15066.
This ground-changing technical specifications document lays out safety requirements for collaborative industrial robot systems and the work environment. It also provides comprehensive guidance for those conducting risk assessment of collaborative robot applications.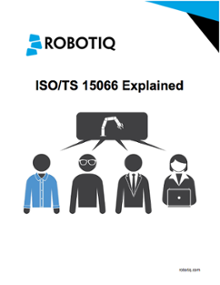 We covered ISO/TS in depth on our blog during the year. For those new to this exciting development in the world of collaborative robotics, the best place to get started is our handy guide "ISO/TS 15066 Explained."
Elswhere, there was lots of positive media coverage of cobots throughout the year, from Ford's tests with cobots in a German manufacturing plant, to stories in USA Today, ZDNet, and Yahoo! Finance.
Regular readers of 'What's New In Robotics This Week' will know that cobots have grown massively in popularity in 2016, with new applications being uncovered on a weekly basis and media coverage on the rise. In fact, it would be impossible to mention more than a fraction in a roundup of the year's news.
Industry and market analyst predictions bear out the reality of this positive trend. One report estimated that the global collaborative robots market is set to hit $3.3 billion by 2022.
Meanwhile, the International Federation of Robotics predicted that human-robot collaboration is set to "breakthrough" and become one of the main drivers for future growth in the robotics industry. Industries predicted to adopt cobots at a growing rate include the automotive, plastics, electronics assembly, and machine tool industries. The IFR also predicts that cobots will be a major driver for double-digit growth in the global industrial robotics market between 2016 and 2019.
Exciting times lie ahead for the cobot community in 2017.


Important note: The following video is safe for work. However, it may not be safe for your ears.


Autonomous cars

In September, the US Department of Transportation released a Federal Automated Vehicles Policy, unleashing a flurry of commentary in the process. The new federal framework laid out recommendations for states and companies seeking to test advanced vehicles on public roads, which should help ease the way to widespread adoption of the technology.
In 2016, tests and pilot programs for self-driving cars were approved around the world, including in Ontario, Canada; Suzo, Japan; Victoria, Australia; Milton Keynes, UK; and Pittsburgh, USA.


Meanwhile, Toyota revealed plans to invest US$22 million over four years in a University of Michigan facility to advance research on artificial intelligence, robotics and autonomous driving.
Mobileye and Delphi Automotive teamed up to invest "hundreds of millions" of dollars in the creation of a "low-cost system for self-driving vehicles" that's expected to be available to car makers by 2019. Tech giant Apple confirmed that it's working on self-driving cars.
And the co-Founder of Lyft predicted that most Lyft rides will take place in self-driving cars in 5 years.


AI/Deep Learning

It was a massive year for artificial intelligence, especially deep learning. (For more technical coverage, check out this summary of 2016's machine learning breakthroughs from Tryo Labs.)
From an artificial intelligence beating the world's top Go player and AI-based home assistants winning our hearts through to AIs out-performing humans at visual lung cancer diagnosis and AIs that can understand speech better than humans, 2016 has been a year to remember.
It is also the year in which a serious, fundamental problem in the Turing Test was uncovered --that artificial intelligences could fool humans by simply remaining silent.
(For a month-by-month breakdown of 2016's biggest stories in artificial intelligence, see this great timeline from the folks at TechCrunch.)
Drones

In August, the U.S. White House announced a series of moves designed to accelerate the safe deployment of unmanned aircraft systems in the national airspace. These included 35 million in research funding by the National Science Foundation (NSF) over the next five years to accelerate the understanding of how to "intelligently and effectively design, control, and apply UAS to beneficial applications."

The funding is earmarked for use in projects from the monitoring and inspection of physical infrastructure and smart disaster response through agricultural monitoring and meteorology.
Amazon made its first commercial drone delivery in the UK. Flirtey made deliveries to customers in the United States and Recode reported just this week that 7-Eleven has beaten Google and Amazon to the first regular commercial drone delivery service in the U.S.

Goofy robotics/AI story of 2016

2016 was quite a year for robot tomfoolery. We had robots making and serving beer, playing ping-pong, and cooking bratwurst. We also discovered that people will follow a robot during an emergency, even when they know the robot is wrong.

But without doubt, my favorite goofy robotics/AI story of 2016 was a dubious report that emerged from Moscow in September about a robot dubbed "Promobot" that had apparently been arrested at a political rally.

(Spoiler: The clue was in the robot's name all along.)
I'll be back next Friday with my regular round up of the week's news in robotics; the last edition of 2016.
Until then enjoy this recent (very moving) documentary about how robots helped Santa Claus in his time of need and a happy holiday season to you all!
(via Robohub's collection of holiday-themed robotics videos)

To stay on top of the latest breakthroughs and developments throughout 2017, check out our weekly robotics news update, published every Friday.