10 Ways to Protect Yourself from a Cobot Security Breach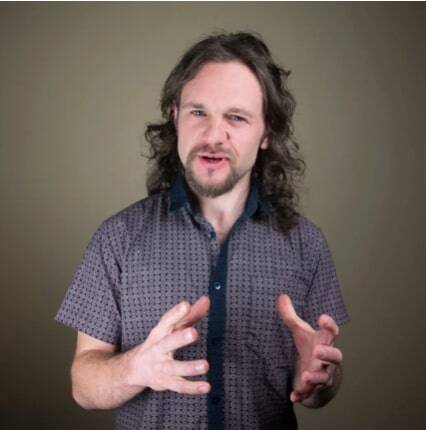 by
Alex Owen-Hill
. Last updated on Aug 15, 2019 11:17 AM
Posted on Aug 15, 2019 11:02 AM. 6 min read time
There's no need to be alarmed but cobots are just as at risk of cyber attacks as other technologies. Plus, the repercussions can be even more grave. Thankfully, there are things you can do to protect yourself.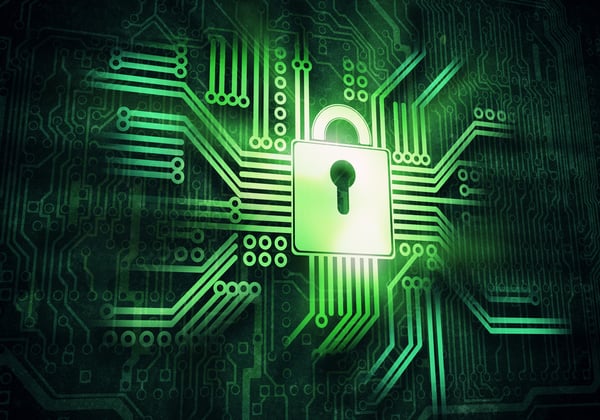 The worst response we can have to cybersecurity is to say "that will never happen to me".
Cybersecurity should be the top of the list of priorities for every modern business. It's not just a case of "set it and forget it" either. As new types of cyber attack are developed and hacking technologies become more and more advanced, we all have to keep ourselves up-to-date with cybersecurity.
Collaborative robots are just as susceptible to attacks as other industrial technologies. But, as we explained in a previous article, there are some added risks caused by the fact that cobots are programmable mechanical devices which are designed to operate safely around humans.
For example, if printers are hacked, as happened on a huge scale in December 2018, the worst things that can happen are that a lot of uninvited print-outs are made, or data is stolen or altered. If a cobot is hacked, on the other hand, there could be a real danger to human safety.
Thankfully, there are some things we can do to protect ourselves from cobot security breaches. Here are 10 things that you can do right now.
1. Don't keep your head in the sand
The worst response we can have to cybersecurity is to say "that will never happen to me" or "we're too small for cyber attacks." According to a recent report, small businesses face an average of 5 cyber attacks every 12 months. The clean-up costs after a bad cyber attack can be enough to put a small company out of business.
We have to be especially vigilant when we are using robots due the potential safety consequences of a bad hack.
Don't keep your head in the sand!
2. Keep your IT systems secure
The most effective way to keep your collaborative robot secure is the same as with other types of hack — keep your IT systems secure. Robots can only be compromised if the hacker is able to access the robot's control software.
If your robot controller is isolated within the company network and the network is secure, your robot will be secure from hacks. Of course, the rising popularity of Industrial Internet of Things (IIoT) technologies make complete network isolation is becoming impossible, which leads us to…
3. Use secure cobot IoT software
The surefire way to ensure that your robot isn't hacked is to never attach it to the internet at all — this doesn't remove the risk completely but it helps a lot. However, this is just not feasible if we want to use IoT/IIoT software which requires internet access.
If you are using IIoT, make sure that it has security built-in. Robotiq's Insights, for example, has various security features to ensure that the link between your robot and the cloud remains secure. See the security sheet for more details.
4. Identify potential threats
You can only prepare for cyber attacks if you know what forms they might take. This requires you to do a little bit of work to identify which threats might be applicable for your situation.
Make a list of all the potential threats and plan how you will protect yourself from them.
Check out our previous post for 5 potential attacks that hackers could use to compromise a collaborative robot.
5. Regularly test product quality
One of the most potentially damaging robot attacks involves hackers breaking into the robot controller to subtly change its configuration properties and/or programming. This can change the robot's path in a way that is imperceptible to the human eye but could compromise the product quality, potentially leading to product recalls and even product safety issues.
Ensure that you have a good inspection process so that you have a way to catch any issues caused by a malicious hack.
6. Investigate odd behavior
Sometimes, robots just act in strange ways — or it looks that way at least. However, as I always say to people when they complain about a robot acting oddly: "A robot only does what you tell it to do. The problem is that you don't know what you've told it to do."
Robot hacks are only one reason that a robot might act oddly. However, hacking is one potential reason that you should definitely add to your box of debugging tools.
7. Train employees on cybersecurity
Your team will only be able to spot potential cyber attacks if they are aware that hacks are a possibility. Train your team to recognize the most common types of robot hack and tell them to report strange behavior instead of ignoring it.
When everyone is aware of cybersecurity issues, it becomes much easier to spot them and deal with them quickly.
8. Perform updates of cobot firmware
As we've mentioned before, one of the most common risks with cobots is that people don't update their software often enough. It's becoming more and more important to update to your robot firmware as soon as an update is released.
According to a recent article from the Robotics Business Review, IIoT devices can suffer from security flaws for much longer than consumer devices due to their longer lifespans. Updating the firmware regularly is the only way to counteract these flaws.
9. Beware of old exposed systems
Cloud systems, like Robotiq Insights, are built with cybersecurity in mind. They can be updated rapidly by the software manufacturer to combat security issues.
Not all systems are this secure. Older systems, particularly those built before the current rise of IoT, are often less secure and harder to protect. Keep your eye out for old systems which could be exposed to hacking and make changes to your IT network to protect them.
10. Keep on top of the latest attacks
The world of hacking and cybersecurity is changing constantly. It can take time to keep on top of all the new hacks and security flaws. But, it's important that you keep yourself up-to-date, just as it's important to keep your robot software up-to-date.
You don't need to be overly worried by collaborative robot hacks… but you do need to be prepared.
What would be your first step if you thought that your robot had been hacked? Tell us in the comments below or join the discussion on LinkedIn, Twitter, Facebook or the DoF professional robotics community.