Steady Does It – A Robotic Arm Performing Surgical Tasks May Prove More Precise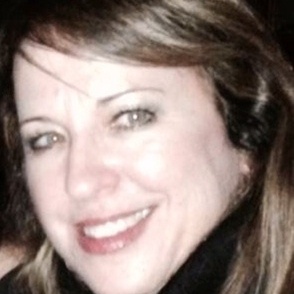 by
Esther Shein
.
Posted on Jul 12, 2016 7:00 AM. 3 min read time
Someday, in the not-too-distant-future, a robot could potentially be performing your liver transplant or take out your appendix – or at least portions of it, thanks to the Smart Tissue Autonomous Robot (STAR), which is so far revealing in tests the ability to sew more precisely than an experienced surgeon.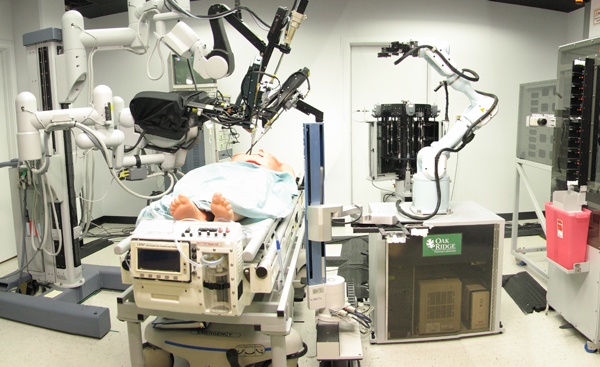 Surgeons have no cause for concern – Right now the STAR can only perform certain tasks – not the entire surgery, and it stands to reason that a lot more research will need to be done before this becomes a widespread practice.
And in order for robotic surgeons to become more widely accepted, human surgeons are still needed to supervise them. That said, autonomous robotic surgery "promises enhanced efficacy, safety and improved access to optimized surgical techniques,'' according to Science Translational Medicine.


How They Operate


STAR was created by a team at The Children's National Medical Center and Johns Hopkins. To show how the process works, they programmed a robot to suture together two pieces of the bowel of a pig. They took a standard robotic arm and equipped it with suturing equipment and the ability to see with a 3D and infrared imaging system.
The surgeons used fluorescent biomarkers to identify what areas needed sutures and the robot stitched them. The robot was guided by sensors to determine the exact placement of the stitches. It was programmed with an algorithm to follow choices made by humans during surgeries that were technically exact.
The robot passed with flying colors, although it took longer to complete than the standard surgical bowel repair. Four pigs were ultimately tested with the robotic arm and all four survived the surgery where the autonomous robot reconnected their intestine and experienced no complications a week later.
"Despite dynamic scene changes and tissue movement during surgery, we demonstrate that the outcome of supervised autonomous procedures is superior to surgery performed by expert surgeons and [robotically-assisted surgical] techniques,'' the researchers wrote.
Right now, robotic surgery is far from perfect. Robots cannot compensate when soft tissues move out of place, which is a common occurrence in soft tissue surgery. In order to avoid leaks or blockages, sutures need to be very precise. This is also an issue for human surgeons who sometimes have trouble making the perfect stitch.
The potential benefits appear to outweigh the negatives. Some 44.5 million soft tissue surgeries are conducted every year in the U.S., and the use of "robotic surgeons" might reduce human error, improve efficiency and surgical time, the researchers wrote in Science Translational Medicine in May.
Their capabilities promise great potential. A robotic arm such as the BrightMatter Drive, for example, can reach as far as 90 cm and has six degrees of motion, providing significant flexible positioning during surgery. Working in tandem with the optical components, the surgeon has a complete view of the surgical area.
Surgeons vs. Robots


Not surprisingly, surgeons aren't quick to jump on the bandwagon. The publication STAT interviewed surgeons, who recognize the promise of the technology but also see many hurdles. At the same time, some acknowledged that a robotic system has the potential to measure things surgeons can't see with their eyes or feel with their fingers. They can also work in small, fixed spaces that require precisely made connections.
But the intent isn't to replace surgeons, who still need to provide their decision-making skills. The goal is to provide an intelligent tool that will improve patient outcomes, according to Children's National Health System pediatric surgeon Peter Kim, who is the lead researcher on the project.
And that's what this boils down to: the promise of exciting, forward-thinking technology that has the potential to improve the success of surgeries. If they can develop or surpass the dexterity human surgeons have, robots should be embraced and welcomed in operating rooms.