Programming a Robot is as Easy as 1-2-3 !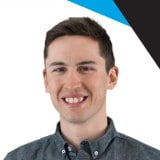 ''Robots are complicated'', ''You need to have an experienced technician to operate them'', ''We are not using robots, it is too complicated'' are all quotes we have heard a couple dozen times. However, this next video might change your perception of this myth. In fact, even kids can program Universal Robots and Robotiq Grippers.
YouTube Comment: Universal Robots arm programmed by a 13 year old student in under an hour. The robot retrieves a cup, loads it under the water cooler, fills it up and then delivers it. Thanks to the easy to use interface, the user doesn't have to be a "robot programming expert" in order to get things done!
Now you have the proof that programming a robot isn't so hard. The goal of Universal Robots and Robotiq is to bring collaborative robots to SMEs. To achieve this goal, we need to make both the programming and the robot easy to use. With teach by demonstration technology, a graphic interface and intuitive programming methods, you simply need to have a couple of parameters to run your robot for simple tasks.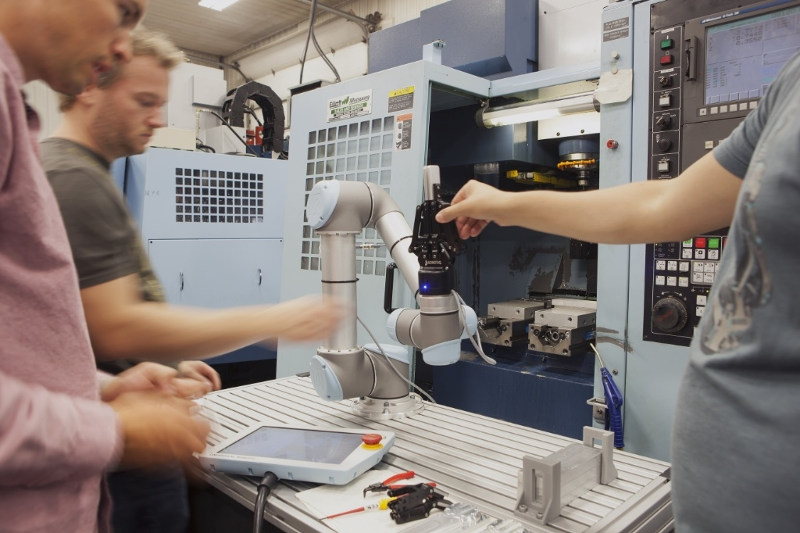 I totally agree that if you want to perform a more complex program, you may need to have a deeper knowledge of basic programming methods and logic. However, this isn't so bad. Universal Robots has integrated programs (we call them skeletons) that can help you to set up the basics of your program. For example, the pallet wizard will get you through the programming of pick and place parts for a matrix. The wizard, will simply ask you a starting point, the number of parts in a row, the number of parts in a column and the distance between the parts. You will then be able to run the program within 30 minutes... Guaranteed!!
If you don't believe this and are one of those people who have to see it to believe it; ask for a demo from your closest robot integrator or representative. You will be able to feel what it's like to teach by demonstration and it will give you confidence in the kinds of tasks that you can eventually program.
Although the video was created with a Universal Robots, all collaborative robots have the teach by demonstration programming method embedded in their controller. It is the new way to bring robots to companies without requiring previous experience in robot programming.