New Fit for 2-Finger 85 on Denso Robots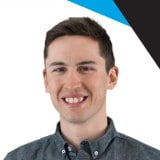 Lately we have been working on integrating our Grippers on the Universal Robots platform. The main goal is to give the end users an easy to install and easy to use Robot/Gripper cell that can be setup in a few minutes. Allowing users to leverage their robotic cells to make them more responsive and more flexible. However, your choice of platform for this type of pre-integrated system was pretty limited in the past. Now Denso Robotics has developed drivers to allow for this same type of smooth integration.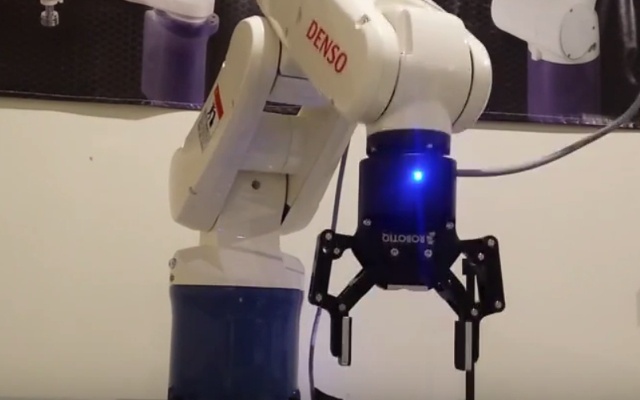 What Denso has developed is an all inclusive package that allows the end user to install the 2-Finger 85 Gripper with the correct coupling on the robot, connect it properly and program the Gripper with an already established programming library. This allows for fast integration, the removal of the external controller and a slick fit with the robot. Denso has developed a couple of videos to show how easy it is to install our Grippers on their robot.
Installing the Gripper
The installation video shows a Denso VP-6242G, but the Gripper/robot combination can basically be setup on all VP and VS Denso models. The video demonstrates how easy it is to install the Gripper on the robot wrist. First the coupling is designed to have the right fit with the robot bolt pattern. The Gripper is then aligned using the dowel pin to insure its exact placement, which is important after maintenance for example. Notice that the video was done with a 2-Finger 85 Adaptive Gripper, but it can also be done using the 2-Finger 140 Adaptive Gripper.
Connecting the 2F85
Normally as with all industrial robots, an external controller has to be connected between the Gripper and the robot. But with Universal Robots, we have introduced direct integration by simply connecting a cable to the robot controller. Denso has recreate this principle by inserting a RS232 to RS485 connection for the Gripper wire on one side and the RC8 serial port on the other side. Then you only have to configure the connection and you are ready to start.
We know that Denso is currently integrating external devices in their controller hardware. In fact, if you connect certain brands of vision systems, the controller will automatically recognize it and shows you what options can be used with it. This is the same principle as if you connect your new phone to your computer, the same principle can potentially be used for Robotiq Grippers, but at the moment we are not there yet.
Programming
Denso is also providing script that can be used to program our Grippers. Since the 2F85 is quite simple to use, there are very few parameters to set, however, it is cool to have an all inclusive solution when it's time to program.
Demonstration
Then you are good to go.
As I said, this is an early version of the kit. I am sure there will be further developments as things progress and as the demand for integrated solutions increases. Since we have a great fit with the Denso robot and since some of our distributors are also distributing Denso; it is a logical move to have an integrated solution for both products.