Increasing Productivity in Manufacturing: Maximizing Machine Runtime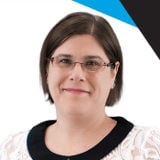 by
Karine Simard
.
Posted on Sep 15, 2016 7:00 AM. 3 min read time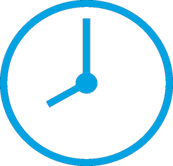 Another important factor that you want to look at is your machine runtime. It is important that your machines are running as long as possible to shorten the return on investment that you estimated when you bought the machine. When looking at this factor here are a few questions to consider when analyzing your machine runtime:
How long is my machine running during a day? (consider a 24h long day and not only your opening hours)
How much time is the machine down in order to switch products on the line? (perform a SMED analysis)
How much time is the machine down for repairs and maintenance? Consider also looking at how much time you should be spending doing maintenance on the machine. Most of the time, the focus is on production so maintenance is left aside. This is ok for a little while, but if you do not account for maintenance time, you will start seeing problems arise with your machines.
You want your machines to run as fast as possible, without having any impact on quality. So check what the limiting factors are for each machine (infeed or outfeed conveyor speed, cutting tool speed and so on). See what is limiting each factor and if there is any technology that could help you go beyond the limits.
What tasks are the operator doing with the machine? What is the impact of this operator working slower, faster or taking breaks?
By looking at the machine runtime you will be able to see how to get the most out of your machines.
While talking with people in many different industries I realized a common approach that people instinctively fall back on when looking at automation. The first thing that comes to mind when you are overloaded with production is to add another machine. This seems to be the simple and fastest way to keep up with production. However it also has some other repercussions.
You may need to hire another employee, you will have to do maintenance on that machine as well and most of the time, when you buy a new machine it contains added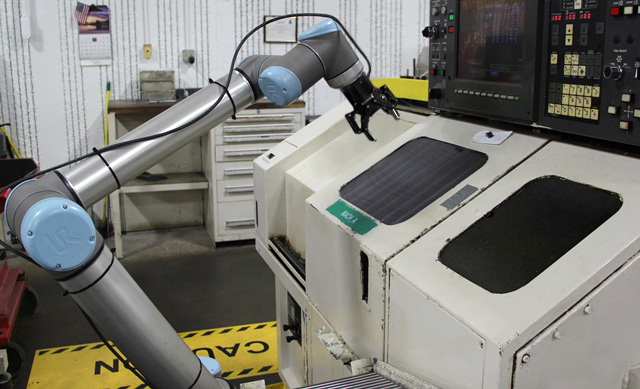 features or new technology that you will need to learn how to work with. So instead of approaching automation this way first, try to see if you can have your machine work extra hours. Could you add robotics and have the machine self feeding during untended hours?
Having the machine run for extra unattended hours has some nice positive impacts that you may not be able to get if you decide to buy a new machine instead. For example, in a CNC shop, most of the time your selling price will be related to the spindle time you need to produce that part plus some added value tasks that need to be done on each part (deburring, coating and so on). So having the machine run extra hours, you get more spindle time per day which implies more selling power per day! Furthermore, employees can be monitoring the robotized loading process while deburring or doing other value added tasks. This way, the time spent deburring or doing other processes to the part is added in a parallel manner to the machine spindle time, whereas it used to be done in a series to this process. Because traditionally the employee had to feed the machine and wait until it was done before moving on to other tasks.
When looking at automating various tasks, again my tip is that you should get advice from automation and robotic experts when you get to this point. They are constantly involved with new technologies and they know what is available that can help you out.


Read more about optimizing productivity in our eBook: Optimizing the Productivity of Existing Equipment.