How to Maximize Your Robot Uptime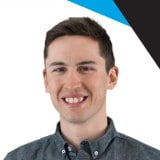 When we want to integrate a robot into a process it is often because we want to enhance productivity. To actually enhance productivity, you need to make sure your robot is doing things right. In fact, optimizing a robot path, program or process is all about the different motions and wait periods in the program. To make sure your robot is running nice and smooth and that all its motions are meaningful, take a look at some different ways you can organize your robot.
Path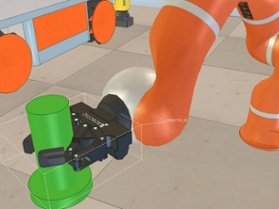 Just telling someone to optimize the robot path is pretty lame advice. So I will try to explain what I mean by this. What you should do is start with a safe path that avoids all collisions or singularities. After a couple of cycles, you will probably start to notice inefficiencies that you have included in your programming. By doing a second iteration, you may find that you can increase your speed and gamble a little bit more on the motions you have programmed. To work on these types of optimization parameters you should use a simulation tool. By doing so, you can avoid potential crashes and singularities
Notice that even if a path seems to be optimal, you have to consider your space limitations and the device limitations. In fact, if you have wiring on the robot or a certain grip force on your tool, you cannot do whatever you want in terms of acceleration or path. If you are in a debugging mode and you are not carrying any parts, consider that someday, the robot will carry a part. Think about the space it will take. In other words, try to make your simulation as realistic as possible.
Waiting
The other aspect of optimizing robot uptime is to reduce robot downtime (clever, isn't it!). So what you really want is to reduce the time the robot will be waiting during a process. If the program includes a calculation of any kind and the robot has to stop, make sure to reduce this calculation time. Any type of vision, force sensing or other external device calculation should have an optimal reading rate to make sure the calculations are smoothly done.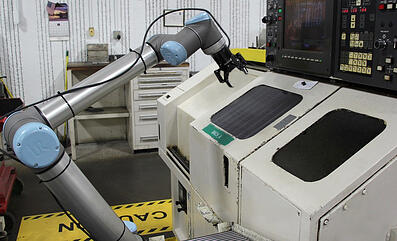 What can also be done is to pre-position the robot while it is waiting for the next step. So for example, instead of bringing the robot to a neutral position, while it is waiting for the machine to stop, you could bring the robot as close to the machine as possible. Then you will be in position when the machine finishes and you will have minimal travel time before grabbing the part such as shown in the picture above.
Robot Gripper
When using any kind of gripper you want to ''prepare'' your grasping operation before doing it. In other words, if your gripper has an 85 mm stroke and you want to grab a 20 mm object, you want to set your gripper to 30-40 mm prior to grabbing the object in order to reduce your gripper closing time. Saving a couple of seconds when grabbing an object or closing the gripper on the object and also when releasing the object or opening the gripper will add up at the end of the day. If you have put a condition in your program to wait until the robot gripper is open before going to the next step, you will be losing time as you then have to wait until the gripper opens to the full 85 mm before moving your robot arm again. But if you pre-set your gripper to a smaller stroke you can make your process much more efficient. All of this can be done by using a programmable Gripper, like the 2-Finger 85 Gripper.
Shaving a couple of seconds off your production time here and there may not seem like much, but it can be a Formula One recipe and it can pay off in the long run. If you are saving even just 1 second per cycle and you are producing 200 parts per day. This is 200 seconds or 3.3 minutes. Which means you can produce a couple more parts per day. Find more advantages to using an electric gripper in the ebook available below.
Related Articles:

End effector gripping strategies