How to Choose a Robot Integrator? AKA Don't Get Fooled!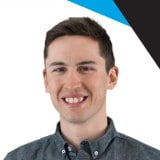 You are at the point where you want to integrate a robot onto your workfloor. There are several options that will probably accomplish the job. First, you can try to do it all by yourself. Depending on the robot and the complexity of the task, it might be a tough job. The other option is to work with a robot integrator. These guys have a lot of experience with integrating robots and know a bunch of things relative to different applications and what is feasible. However, how can you be sure that the integrator you will be working with is a good one? Are there any guidelines to follow? Well yes, there are. Here is a short list.
How structured is the communication with the integrator during your first meeting about potential projects? Notice how detailed the information is. This is often a good indication of the quality of the work that will be done by the integrator. If he addresses every detail in the quotation, you can expect him to address every detail later on in the project.

Try to get some references for a similar project. This is sometimes hard because of confidentiality issues. However every good integrator has something to prove their experience in the field. Most of the time integrators will have a ''realization'' section on their website. If you can contact the company that has receive their services, then you can have a good idea about the quality of those services. I have noticed that I frequently hear about companies that are installing robots and just abort the project because it wasn't well thought out or integrated in the first place. So these companies have put a lot of money into the project and then they just abandon it, harsh!
Try to get some information on how well the tech support responds after the solution has been implemented. You want an integrator that can provide a good aftersales' service in case you run into any issues with the product. Again ask around to the people who have already worked with this integrator to see how satisfied they were with their tech support.
Write down your production sequence with all the potential errors that can alter it. Ask the integrator how he plans on dealing with these issues. However, some issues may happen once in a million times, so it is possible that the integrator may recommend just dealing with this error when it happens instead of investing a lot of money to avoid this error. If the integrator is honest, he will make this kind of observation!
When comparing solutions from one integrator to another, try looking for the least complex one. Look for the solution that you know you will be able to deal with afterwards! Most of the people I have met from the integration world have always told me: ''Start Simple''. This is a good moto to follow.
The key is to carefully analyze the options from all the integrators bidding on the project. Do not judge the solutions based on price alone, because you may end up needing to invest more money in the end if the solution is not robust and does not work as expected!
Then there is the debate about whether or not you need an integrator when using collaborative robots. We have already discussed this subject in a past blog post. And we have also put together a document on what you need to know when integrating a collaborative robot into your shop. If you want to take a look at it, follow the link below.