Top Manufacturers of Robotic Tool Changers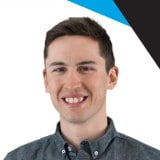 Robotic tool changers are useful devices when you only have one robot station to carry out different processes. This short article collects a list of the main providers of robotic tool changers.
What is a Tool Changer?
It is quite simple, in fact a tool changer is a device that is fixed on the wrist of the robot and allows the robotic cell to switch from one tool to another. This means that you can have several tools in a same area to complete a particular set of tasks. For example, if an operation requires assembly, testing and material handling, the tool changer can take each tool individually and switch them one after the other to complete its required tasks.
ATI
ATI is the biggest manufacturer of robotic tool changers. Some important robot manufacturers work exclusively with ATI because they have a very wide selection of tool changers and their products are designed with a lot of detail relative to the needs of the market. For more than 25 years on the tool changing scene, they have developed experience along with many different varieties of tools for robots. With tool changers from 18 lbs maximum payload to 2,980 lbs maximum payload, almost every application you can think of can be done with some sort of tool changer. ATI uses tool changers that work uniquely with air pressure, although generally fluids or electrical cables can be fed or passed through the tool changer.
Schunk
Schunk is more specialized in pneumatic grippers, but also offers a couple of tool changers. They look a lot like the ATI model, but they claim to be the only manufacturer to have a center bore that allows pass through for different energy or fluid housings. Their tool changer line is way smaller than ATI and only includes tool changers from 25 to 40kg (55 to 88 lbs). They also use air pressure to power their tool changers, which makes sense when you think that they have probably designed their tool changers to fit with their grippers.
Staubli
The Staubli tool changer line is quiet small, but can fit a very wide range of applications. In fact, with just a few models, they can fit payloads ranging from 20 kg to 1530 kg (44 lbs to 3360 lbs). All their tool changers also use air. The Swiss based company seems to be making a marketing point with all the different accessories that can be fit on their tool changers. As the company has a strong background in air fittings and robotics, it just makes sense to have robotic, pneumatic tool changers in their product line.

Applied Robotics
The American company Applied Robotics is providing tool changers with unique components. In fact, their pneumatic tool changer has a unique wear-compensating feature and fail-safe cam latching mechanism. This means that even after a large number of cycles, the tool changer compensates or off-sets its gripping method to make the tool change as efficient as possible. Their tool changers come with all the classic electric and air housing, some tool changers have built-in industrial communication ports (e.g. FieldBus).
RSP
Robot System Products provides tool changers for payloads from 20 kg to 1000 kg (44lbs to 2200 lbs). RSP has a wide variety of robotic accessories that can be fitted directly onto the tool changer. Using a company that provides both tool changing and tools might be a good opportunity to have one tool provider for all the applications in your robotic cell. Take a look at what they are offering, from grippers to grinder spindles.
Hopefully this will provide you with a starting point in the selection of a robotic tool changer. Note that having pneumatic tools and tool changers means that you will be tethered to your cell, so being flexible and using your equipment in different locations is generally difficult with this type of system. However, why even swap between grippers? You might as well use one flexible gripper instead to avoid any specific tool changing problems. You have probably already realized that using a tool changer doesn't mean that you have to use a very limited or rigid type of gripper. In fact, using rigid components in a robotic cell means that you'll have to buy a tool plate for each gripper size used. By introducing a flexible gripper into your robotic cell, you can do several operations with a single tool. This means fewer tool plates to buy. And doing more with less is always good for the bottom line.
Related Articles:
Why Choose Flexible Robot Grippers over Tool Changers