New Tendon-Driven Robot: BioRob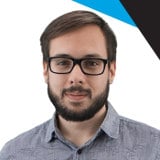 by
Olivier Grenier-Lafond
. Last updated on May 05, 2016 4:26 PM
Posted on Sep 03, 2014 8:00 AM. 2 min read time
Bionic Robotics GmbH was initially a spin-off from the Darmstadt University of Technology. Their robot arm called BioRob is designed to match the rising demand of cost-effective and easy to use automation solutions. They target more specifically small and medium enterprises looking for new ways of automating, since traditional industrial robots often do not match their requirements.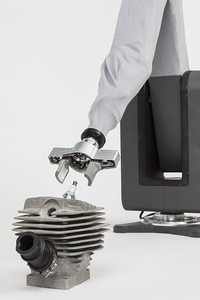 BioRob Arm
The low deadweight, the compliant drivetrain and the low energy consumption lead to an inherently passive safety system allowing the user to run the collaborative robot without any additional safety equipment, such as light barriers or fences even with its high speed movements (although safety assessments are always highly recommended). The robot's movements can also be taught by hand, the setup and programming of the BioRob takes only a few minutes.
The lightweight robot BioRob is used for industrial automation, especially for pick and place, inspection and co-worker applications. Interesting fact: it is based on a patented, antagonistic, elastic actuation which is inspired by the elastic muscle-tendon apparatus of the human arm.
Mimicking the Flexible Mechanics of Biology
Tendon-driven systems mimic the flexible mechanics of biology, and could result in a new class of robots that are lighter, safer, and move in a more natural way. Mimicking human movement is ideal for a robot designed to take on human tasks. But such robots can also help researchers explore how biomechanics can give rise to more intelligent behavior, a field known as embodied intelligence or cognition.
According to the MIT Technology Review, one of the biggest obstacles for tendon-driven engineers is finding a way to effectively model the human body's complex motions. But it's also difficult to ensure that the robots can accurately position themselves, as the tendons are prone to slack and stretch. The calibration of the tendons is also a challenge, which is often compensated by the integration of extra sensors.
To see BioRob in action, checkout this video demonstration (in German):