7 Tips to Improve your Robotic Welding Systems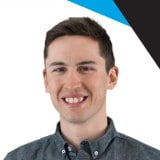 There are many welding robots and even more applications that can be integrated into your workshop. To get the best welding operations out of your robotic cell, you should be aware of a couple of tips. These tips will enhance your productivity and reduce your downtime for robotic welding applications in industrial automation. Make sure to have the following 7 points working in your welding workshop to make your investment worthwhile.
Communication is key
As you may have learned from past experiences, communication is key! Seriously, when integrating an industrial robot in a robotic welding cell, it is important to think about matching all of the communication protocols together. If you are retro-fitting an automatic power source with a welding robot, make sure to match the communication protocol. If you are building a complete cell, contact your robot manufacturer in order to have good communications between the power sources, the consumable dispensing gun and the industrial robot. The time and energy that is spent fitting all those components together is definitely worth it. In fact, this investment will save you imminent problems.
To get more information, you should take a look at the following links: how to choose the right power source for robotic welding and the comparative chart of different power sources for your robot.
Part repeatability
You have probably already heard the expression ''garbage in, garbage out''— this says it all. To get a good part out of your robotic welding cell, it should be ''quality in, quality out''. Basically, the welding robot can not solve a welding problem; the parts need to enter in the cell in a way that they can be welded perfectly. Make sure to control your manufacturing process, as well as the welding process, to get good repeatability. The fixturing is also an important aspect of robotic welding. Whether it's a high volume or low volume production, the fixturing should be designed to suit the welding operation. A vision program could also be considered in any kind of production. In fact, this hardware allows you to know if your parts are well placed in the jig. This process is certainly more expensive, but dramatically reduces the lack of quality in your production.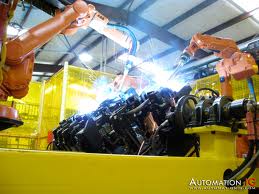 Training
The same idea holds true as the section before—the robot itself cannot solve welding problems. This is why you should consider hiring an experienced welder or an individual with previous robotic welding management experience to ensure quality production. You should also consider having regular training sessions for this operator. Most robot manufacturers and welding companies offer training in different subjects such as: maintenance, troubleshooting and welding tips. Attend different online webinars and get involved in on-site training to have better welding performance.
Monitoring
Adding several monitoring instruments to your welding hardware is a good way to get precise feedback on your welding parameters. In fact, monitoring allows you to track individual welds, determine the cause of weld defects and identify general inefficiencies in order to rectify these problems and optimize the process for peak quality and productivity. In order to have good data analysis, make sure that you have someone in the building that can play with the numbers and get something out of them.
When talking about adding peripheral hardware, it's useful to note that a cleaning nozzle station is a good way to have repeatable welds. By cleaning spatter from the inside of the welding consumables on the front end of the GMAW welding gun, this peripheral will help extend consumable life, reduce downtime for changeovers during production and also reduce the cost for replacing consumables. This station also helps to prevent the loss of shielding gas due to spatter build-up, which can lead to poor weld quality.
Maintenance
Preventive maintenance for all robotic cells is quite important in order to reduce or eliminate any unscheduled cell shutdowns. Preventive maintenance of the entire robotic welding system, including the robotic torch, consumables and cables is an important step in protecting your investment in this technology. This maintenance should be scheduled according to the rest of the workshop's maintenance schedule. Remember that a badly maintained cell can lead to mispositioning of the part or weld cord.
Safety
When you weld in your workshop, a proper fume extraction system must be in place. Introducing welding robots into your plant will enhance productivity which, of course, will mean increased welding time and therefore more fumes that must then be extracted from the workspace. This is why you should evaluate if your current fume evacuation system is efficient enough or if you need to improve it. You should also consider inserting safety devices, such as protective cages and screens in order to conform to the applicable norms.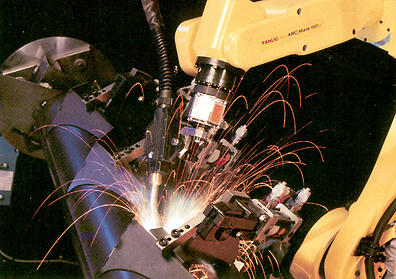 Multi-tasking
Robots rely on the input of the operator to execute a given task. This task can be more than a single operation. In fact, the same welding robot can even work on two different work benches consecutively, so that parts can be alternately replaced between the welding operations. This way the robot can be working almost non-stop, as long as appropriate temperature guideline are followed. Operations like picking and placing parts or even quality control steps done with vision assistance can be done by the same robot. Try to make your investment worthwhile and use your robot for as many tasks as it can handle. Moving your welding robot instead of keeping it stationary might help it accomplish more tasks.
The more your welding robot can do for you, the faster your payback!