Software Update for the Collaborative Robot Baxter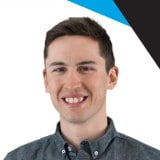 Robotic industries had big expectations for the first version of the collaborative robot, Baxter, launched in September 2012. Because of its low price point, high flexibility and its ability to work around humans without a cage, this robot was well received by industry. At that time Rethink Robotics wanted to bring the human-robot collaboration to the next level. Since its introduction, the open source software that is used on Baxter has been updated to the next level. With these updates the robot definitively has the edge you need for your next application. Here are the main updates for the software.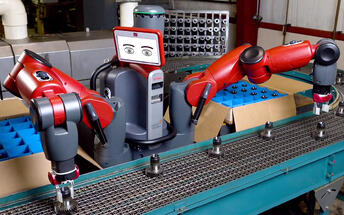 The biggest update allows the robot arms to pick up and place parts at any axis. This means that there are no limitations on the applications that can be performed. For example, tasks such as horizontal motion machine tending or picking up objects placed in a restricted space can be performed by the robot.
As Baxter's manufacturer wanted to improve its motion accuracy, the Baxter 2.0 software allows the robot to define waypoints with enhanced accuracy. The user can define the exact trajectory to be performed by the robot by simply moving its arms. For example, an in and out pattern for machine tending can be taught to the industrial robot.
The 2.0 software also gives the customers the opportunity to train Baxter to hold its arms still for a given amount of time or until a signal requests the robot to continue its cycle. This update lets Baxter hold parts in front of a scanner, an inspection camera or a polishing station and allows it to work interactively with other machines. This application can be implanted in a machine tending routine, which would allow the robot to remove its end effector from the machine and wait during the machine's cycle.
In addition to all these task capabilities, the software update features several performance improvements. Baxter's arms can now work with enhanced speed, with more fluid motion between points and it can now pick up and place objects more consistently. The software update also features improvements to its integrated vision. This allows Baxter to detect and distinguish a large variety of part geometries.