10 Properties to Look for in a Robotic Screwdriving System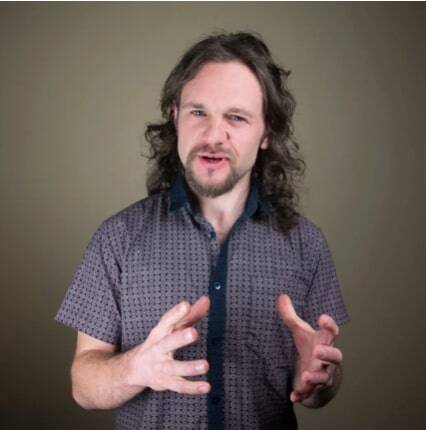 by
Alex Owen-Hill
. Last updated on May 12, 2022 5:06 PM
Posted on Jul 30, 2021 10:47 AM. 5 min read time
How do you compare different robotic screwdriving solutions?
When you are getting started with screwdriving automation, it can be difficult to tell which solution will best suit your needs.
Various technical specifications are listed by each manufacturer, but they are often listed inconsistently. Perhaps one manufacturer's website highlights a certain property, while others omit that property entirely from their description!
Which properties are most important for your specific application?
You are probably aware of the many benefits that come with automating your screwdriving tasks. Higher consistency, more time for human workers to perform higher-value tasks, and fewer work-related injuries caused by the repetitive screwdriving motion.
These are benefits of more than one type of screwdriving automation, but not all automated solutions will be suitable for your specific needs.
Various automated and robotic screwdriving systems are available on the market.
What's the best way to tell them apart?
Is conventional screwdriving automation necessary?
If you have been in the industry for some time, you might be familiar with conventional screwdriving automation. Such systems usually involve huge, custom-built automated machines that take several months to design and deploy.
This type of screwdriving automation is usually unnecessary… unless you are manufacturing uniform products at extremely high volumes.
Robotic screwdriving solutions offer a far more flexible approach to conventional screwdriving automation. The best solutions can be easily adapted to your needs and take just a few hours or days to set up.
But, not all robotic systems are equal. You need to understand which properties are actually important to ensure you're getting the right solution for you.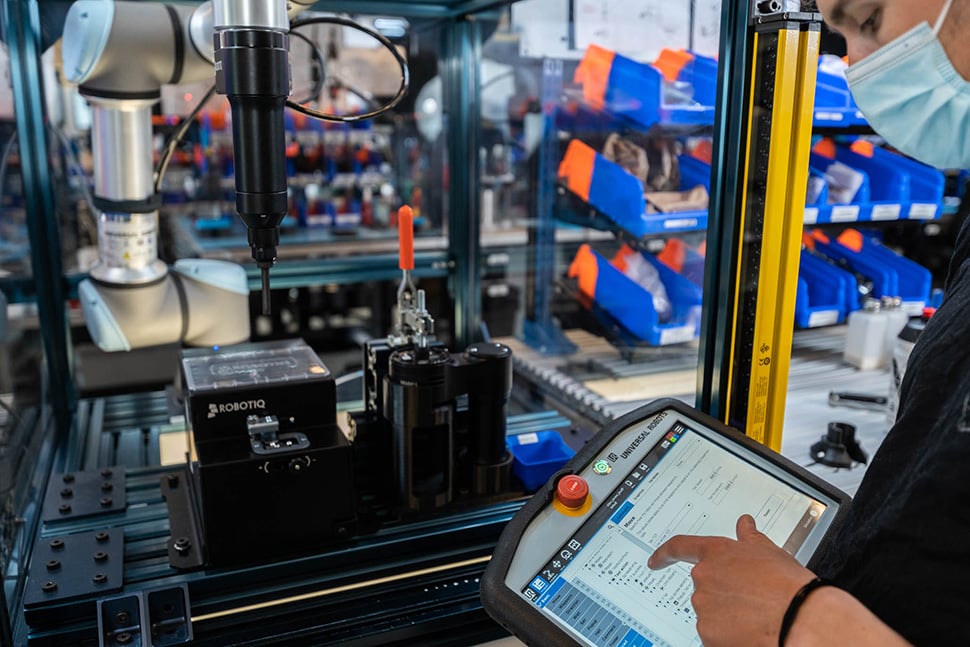 10 properties to look for in a robotic screwdriving system
You might see many different terms used to describe automated screwdriving solutions. But, some properties are especially important when you are considering using a robot.
Here are 10 properties to look for when you are comparing robotic screwdriving systems:
1. Compatibility with different screw types
Conventional screwdriving automation is sometimes restricted to just one type of screw, with the automation components configured specially for the screw type. However, there is an impressive array of screw types available and it's preferable if the system can handle several different types.
Check that the system is compatible with the screws that you use for your current task and might use in other tasks you may perform in the future.
2. Type of screwing bit
There are two basic types of screwing bit in robotic screwdriving:
Magnetic bits — These use magnets to pick up the screws. As a result, they are only compatible with ferromagnetic screws, which restricts the flexibility of the system.
Vacuum bits — These use a vacuum pump to suck the screw onto the tool. Although this requires an extra piece of equipment (the vacuum pump) this allows the robot to handle non-ferromagnetic screws and is more finely controllable than magnetic bits.
3. Range of screw sizes
You don't want to be tied into a system that only supports one size of screw. Ideally, your robotic screwdriving solution will be able to handle a range of screw sizes without having to change the setup.
For example, our screwdriving solution supports screws from M2.5 to M4. This aligns with the most common screw sizes for robotic assembly tasks.
4. Length of screwing bit
One benefit of a robotic system is that it can reach the workpiece from directions that conventional screwdriving automation cannot. However, this benefit can be obstructed if the screwing bit is too short, causing the robot to collide with the workpiece.
Look for a screwing bit that is long enough to reach all the necessary areas required by your screwdriving task.
5. Required additional parts
Some robotic screwdriving tools require you to purchase various accessories and extras before the tool can be used in your setup. This makes the purchasing process more complex, increases the integration time, and can make the system harder to maintain.
A good robotic screwdriving solution will include everything you need to get started. It won't require any unexpected extras.
6. Ease of programming
Conventional screwdriving automation requires a high level of experience in systems integration and industrial programming. This is also the case with many robotic screwdriving systems. Instead, you want a system that will make the programming process as easy as possible.
Look for a solution that includes easy robot programming as standard. Ideally, you should be able to program the task with no specialist knowledge.
7. Screw presence detection
One cause of quality issues in a robotic screwdriving task is when the robot doesn't recognize that a screw has been dropped or the screws have run out. This can lead to parts not having the correct number of screws, leading to higher scrap or rework rates.
Some robotic screwdriving solutions include screw presence detection, which ensures that a screw is present before proceeding with the task.
8. Weight of the screwing tool
All robots have a maximum payload capacity. It is important to ensure that the weight of the screwing tool does not exceed this capacity or the robot won't be able to handle the tool. If you have designed the screwdriving system yourself, you'll also need to match these specifications yourself.
If you are using a pre-designed solution, such as the Robotiq Screwdriving Solution, you can be sure that the robot will easily handle the weight of the tool.
9. Available screwdriving torque
Some screwdriving tasks require that a precise torque is applied to the screw. You also need to ensure that the tool's torque is sufficient for the requirements of your task.
The Robotiq Screwdriving Solution can provide between 1N to 4N of torque and the precise torque can easily be set through the graphical interface during programming.
10. Ease of integration
Whichever screwdriving solution you choose, you want your integration to be as easy and straightforward as possible.
Gone are the days when all robot integrations required many weeks (or months) of integration time by a team of highly experienced integrators.
With the Robotiq Screwdriving Solution, you can get up and running with your automated task quickly and easily.
Which property is most important for your specific screwdriving task? Tell us in the comments below or join the discussion on LinkedIn, Twitter, Facebook, or the DoF professional robotics community.