Why I chose a Robotiq Gripper?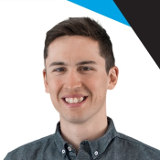 In our quest to fulfill the needs of our customers, we went to a couple of real life users of Robotiq Grippers and asked them: Why did you choose the Robotiq Gripper? Since there are a large number of robotic Grippers on the market, we were curious to know what factors informed their decision.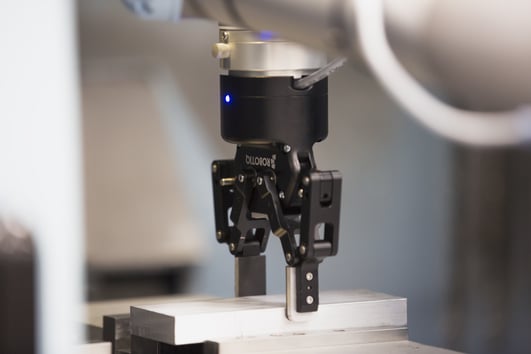 ''The advantage of your Gripper is that it is adaptable to almost every part.''
Three main reasons came out of our interviews: adaptability, easy programming and ease of integration. Please note that the quotes in this article aren't supported by company or worker names, because of confidentiality concerns. Nonetheless, these are our findings and since we found their input valuable, we thought we should share them with you.
Adaptability
First, the Robotiq Gripper is highly adaptive. It can adapt to a wide range of shapes and geometries on the spot. It can also use its parallel pinch gesture or its encompassing grasp to grab almost every object and secure that object's position in the Gripper. But most important of all, it uses the same hardware for whatever you want to grasp, so you don't need to change tools or fingertips for each production.
''We have up to 3 setups per day for the same machine. We cannot afford to do custom fingers at that frequency.'' - Machine Shop Owner
''I would have to have an employee designing and machining fingertips and jigs specific to a single part for days... I get no added value doing that!'' - Machine Shop Owner
''Robotiq Grippers allow us to keep pretty much the same setup for several days, compared to parallel grippers that have to be customized every now and then.'' - High Technology Manufacturing Operator
''As a small machine shop, I don't mind having a Gripper or a robot cell with a slower cycle time, what I care about is how much time it will take between 2 setups to get the machine back into production again.'' - Machine Shop Production Manager
Total installation within a couple of hours
Second, the Gripper is easy to install and to program. With the Universal Robots package, installing the Gripper on the robot is a question of minutes. Programming it is, of course, a little longer, but still pretty easy. You don't need to control flow and pressure like with pneumatic equipment and the electric interface lets you choose between different parameters (position, force, and speed) to coordinate the right touch for your robotic cell.
''We are actually doing our first operation using a UR robot and the Robotiq Gripper. Since the parts are raw at that step, there is very little chance for mistakes. The second operation is done by a human operator where more precision is required. We can produce twice as much as we use to do before the robot.'' - High Technology Manufacturer
Integrating n Grippers
And finally it is easy to install a second robotic cell on the workfloor, since it is the exact same setup each and every time. Because, it is plug and play, it is really easy to repeat. We have witnessed a company performing product quality tests with our Gripper and one of our competitors. Initially the company decided based on price to go with 4-5 custom pneumatic grippers. However, each time they decided to integrate a gripper on a robot it was a total pain in the… because of the custom fittings, programming methods, air fittings and other stuff. In the end, they decided to throw everything in the garbage and order Robotiq Grippers. Because they were a lot easier to integrate and to program.
''People don't have a vision of the long term. I bought 2 CNC machines with the exact same specifications, one was half the price of the other and the most expensive one was able to switch tools 4 seconds faster than the cheaper one. However, I paid back the most expensive one faster because we are doing 100,000 tool changes in a year, so for the same production, I was 111 hours faster. That's a lot of parts!'' - Machine Shop Production Manager
So what more do we have to say? There are a lot of advantages to using our Grippers. I would be lying if I said that it is the cheapest option out there. However, it is probably the one with the fastest ROI. In fact, with no tool changing, no tool design and easy integration, you are saving time. And you know what they say about, time is money. Time is also something we are all short on.