What's New In Robotics This Week - Feb 5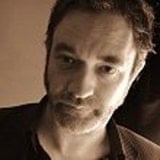 by
Emmet Cole
. Last updated on Feb 05, 2016 8:00 AM
Posted on Feb 05, 2016 7:00 AM. 6 min read time
Division of labor in human-robot collaborations; GM is managing industrial robots via the cloud; Driving a Tesla on autopilot; Robots that match your personality; Former Clinton adviser talks tech; and much more... Find out what's happening in our robotics universe this week. We hope that the news we have selected will interest or amuse you. Enjoy!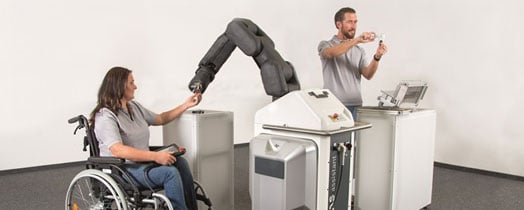 How to make working with robots appealing for manufacturing employees (Fraunhofer)
Understanding how to divide labor in human-robot collaborations is the main focus of a major new German government-funded research project at Fraunhofer.

In order to make human-robot collaboration appealing and accessible for a wide range of employee groups, the AQUIAS project has begun two pilot projects:
In the first of two pilot schemes, Robert Bosch GmbH's "APAS assistant" – a mobile manufacturing assistant – is being put to work at ISAK GmbH, a company that gives assembly line jobs to people with all kinds of severe disabilities. "Our goal is to fine-tune the robots so that they can provide each employee with tailored support, thus enabling them to perform higher-value tasks," explains Fraunhofer IAO project manager David Kremer. This benefits both the employees and ISAK gGmbH and allows the company to use the higher returns to secure jobs for its workforce.

For the second pilot scheme, Robert Bosch GmbH is using its APAS assistant to test various ways of dividing tasks between people and robots – that way, connections in the work organization can be discussed and developed with the relevant stakeholders. Here, the target groups are employees without disabilities; the findings from the first pilot scheme involving workers with severe disabilities from ISAK gGmbH are fed in to provide a comparison.
This Robot Changes How It Looks at You to Match Your Personality (IEEE Spectrum)
Speaking of human-robot collaborations, Sean Andrist, a PhD student at the University of Wisconsin-Madison, has been researching social gaze (PDF) with a view to developing algorithms that can help robots look at people "at the right times and in the right ways".

Robots with such capabilities will be able to distinguish extroverts from introverts by tracking human eye movements during human-robot interaction. This could be used to improve human-robot collaborations by ensuring that robots can adapt to our different working and communication styles.
The implications could be even more far-reaching:
[...] things like gaze interaction between humans and robots have tangible effects beyond simply whether the humans feel more or less comfortable. For things like social and physical assistance, it's going to be critical for robots to use every tool at their disposal to encourage humans to complete tasks that may be boring or repetitive.
What it feels like to drive a Tesla on autopilot (Washington Post)
This in depth, first person account offers some fascinating insights into one user's experience of using Tesla's autopilot and "Summon" features:
After several days of driving (if that's the right word) Tesla's autopilot in a range of conditions, including snow (where it struggled), it is clear both how stunningly advanced the technology already is and how much work remains.

[...]

At times, the Tesla seemed to lack confidence as it steered, wandering within the lane to find its boundaries. You could almost sense its baby computer brain trying to figure it out. It never strayed, even when lane markings disappeared, but it did make for some uncomfortable moments. It felt most assured of its path when it had both lane markings and a car to follow.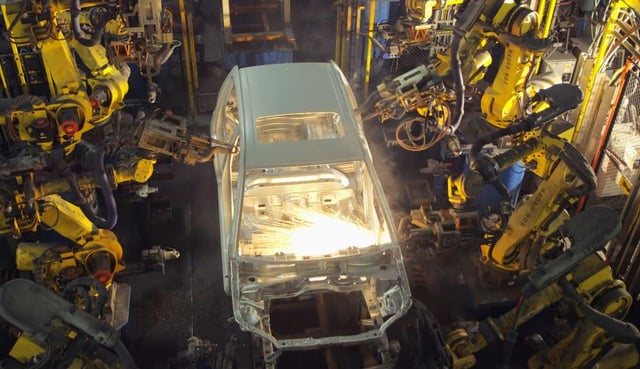 GM Is Using the Cloud to Connect Its Factory Robots (Fortune)
In a bid to keep production lines running without interruption, General Motors (in collaboration with Japanese robotics manufacturer Fanuc, networking giant Cisco, and hardware maker Rockwell Automation) has installed a cloud based system for the 800 or so industrial robots in its Lake Orion manufacturing plant:
The system ingests data flowing to and from robots as well as external devices, like conveyor-belt machines and temperature systems. It sends that information to a cloud network set up by Cisco. There, Fanuc runs algorithms tailored to the factory robots.

The result? Insights that plant managers and Fanuc staff can tap to avoid mishaps—everything from detecting when a robot's arm is about to fail to determining if there's too much humidity in the room (which can adversely affect paint jobs).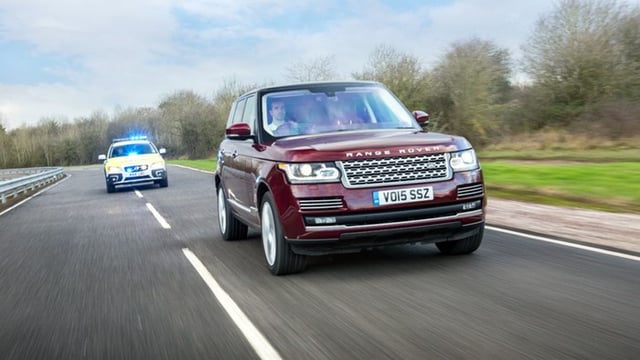 UK roads to become connected and autonomous vehicle test-track (Gizmag)
41 mi (66 km) of roads around the city of Coventry, England are to be used for testing connected and autonomous vehicle technologies as part of the UK government's autonomous car strategy:
It comprises a mix of urban roads, dual-carriageways and motorways that will be equipped with 4G/LTE, Dedicated Short Range Communications (DSRC), LTE-V (a more advanced version of LTE) and local Wi-Fi hotspots.

These wireless connectivity technologies will allow for the testing of vehicle-to-vehicle communication, vehicle-to-infrastructure communication and "over the horizon" warnings. It will be possible, for example, to test how connected cars can communicate to make lane changing and junction exiting safer and more efficient, how above-road warning messages might instead be sent to and displayed on car dashboards and how drivers might receive in-car alerts about approaching connected emergency vehicles.
Should U.S. Workers Fear Robots? Former Clinton Adviser Talks Tech (NBC)
Alec Ross is former senior adviser to Hillary Clinton, and author of a new book ("The Industries of the Future") that looks at how robots, artificial intelligence and technology in general will shape the economy in the years to come:
"I don't take an entirely dystopian view of it," Ross told NBC News. He said that in 1870, when one half of Americans had agricultural jobs, there was worries of technology wiping out jobs. Instead, technology created new jobs in other fields and dramatically increased the amount of food produced.

"I don't take an entirely utopian view of it, either," he said. "I'm well-balanced, I have a chip on both shoulders."
Robopocalypse Now!
The week's finest doomsday scenarios, evil AIs, scare mongering, and robot uprising coverage.
"Uprising - A Post-Apocalyptic Robot Comedy" via (
BoingBoing
)
AND FINALLY...
This Roving Robot Makes Its Own Martian Landing Pad (via TechCrunch)
suitX launches lightweight and affordable exoskeleton (via Engagdet)
PAL Robotics Rolls Out Tag-Reading Robot (RFID Journal)
India emerging as top hub for robot-assisted surgeries: Experts (The Times of India)
New tool provides successful visual inspection of space station robot arm (PhysOrg)
Rise of the Chief Robotics Officer (HuffPost Business)
China drone schools flourish as pilot demand soars (Japan Times)
The world's first 'robot run' farm is to open in Japan (MSN)