Implement Metrics for In-House Expertise
MODULE 8
Wondering how to assess the effectiveness of your robotics learning program? This worksheet provides a guide to choosing the most relevant metrics for your business needs.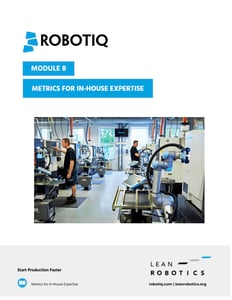 By the end of this module, you'll be able to answer two important questions:
Which metrics will I measure?
Which measurement methods will I use?