ACME Design Case
The Acme Corporation is a (fictional) large contract machining manufacturer.
Last year they had a big order to fill and had to scramble to increase capacity. Their machine could only produce so much during the day, so their options were to have someone work overnight, buy another machine to run during the day, or integrate a robot that could work day and night.
The ACME case was built so that you can follow an example of the Lean Robotics design phase and relate to your factory's particularities. We put together an overview of ACME's fictive project to validate your concepts one last time before entering the integrate phase.
Fill-in the form on the right to get the ACME Design Case.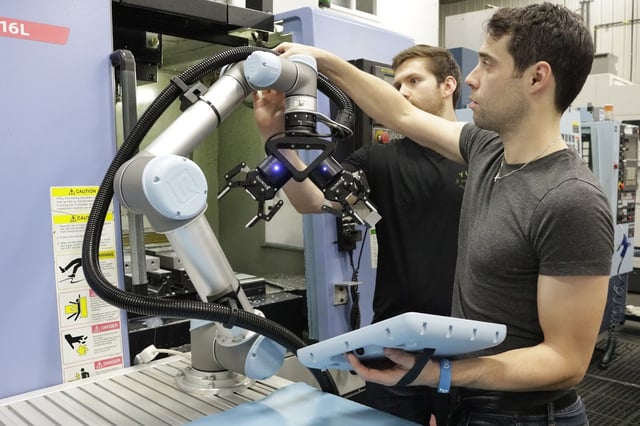 Download ACME Design Case