ISO/TS 15066
Explained
ISO/TS 15066 is about to change how we think of safety when it comes to collaborative robot applications. Read the guide to understand how this new technical specification will affect you, your coworkers, your equipment, and your business.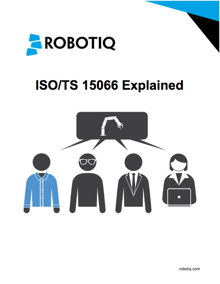 What's new in ISO/TS 15066?
Pain onset level data,

Who needs to read ISO/TS 15066?

Widespread impact and benefits,

Real world scenarios,

Tips & insights.