IREX Expo Has Started in Japan!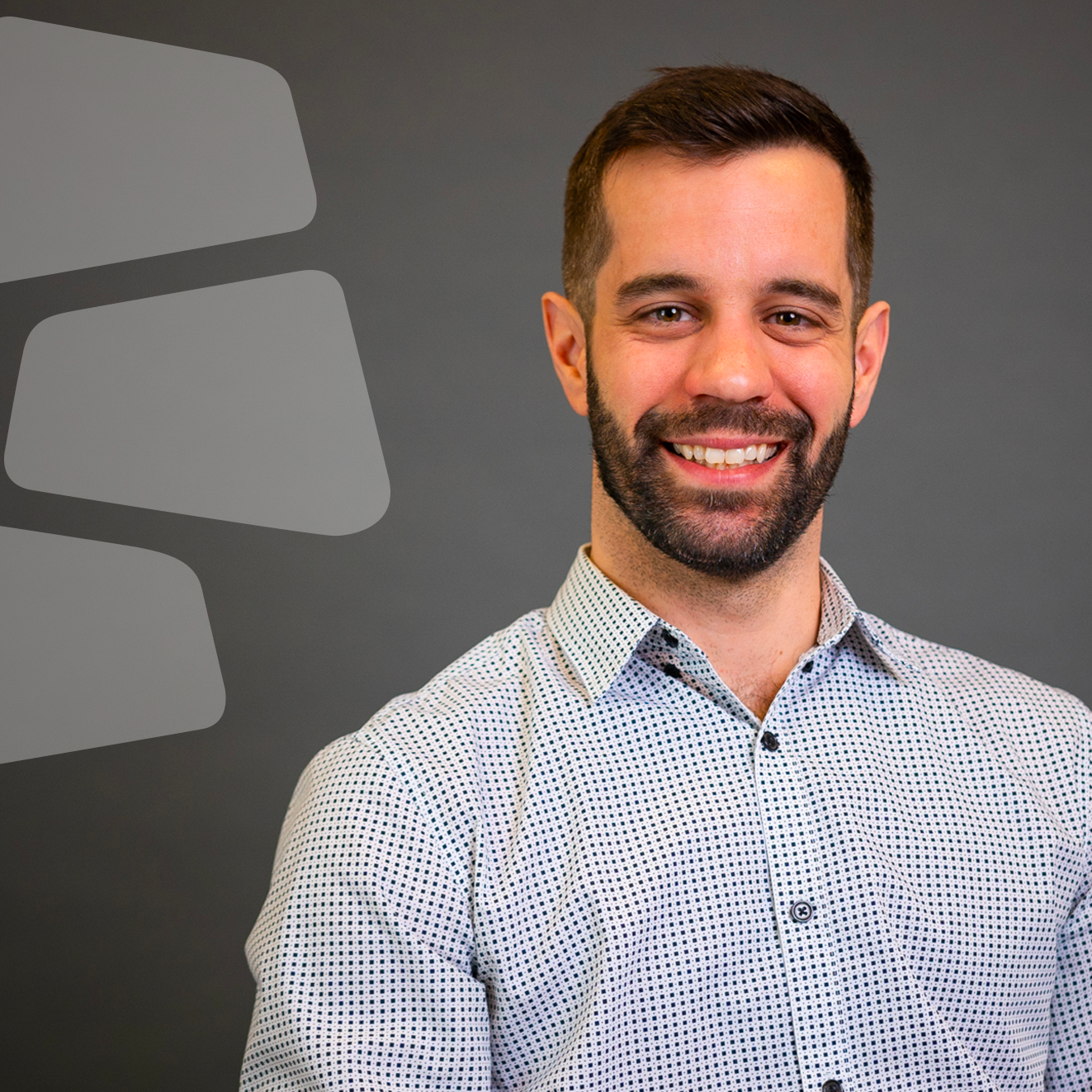 by
David Maltais
. Last updated on Nov 29, 2017 12:43 PM
Posted on Nov 29, 2017 11:40 AM. 2 min read time
Members of the Robotiq team are actually at the International Robot Exhibition (IREX) in Tokyo. Attending one of the world's biggest robot trade show is always a good time to see new products and fantastic demos. Here are a few of their pictures from the first day at IREX.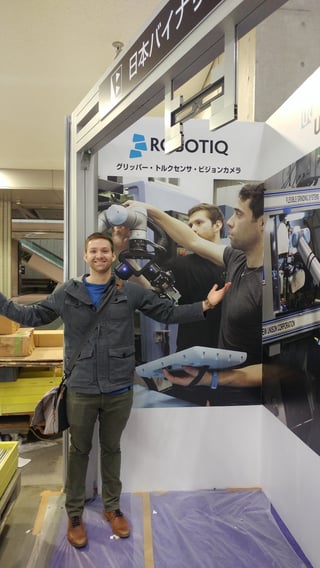 Integration coach Tyler Berryman may not have slept a lot, but he woke up a superstar on the other side of the world!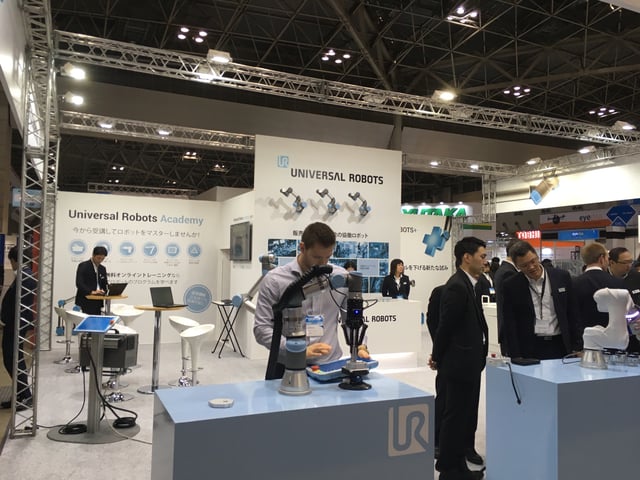 Tyler demonstrating Plug + Play integration at the Universal Robots booth
Here's Yamaha's version of R2-D2!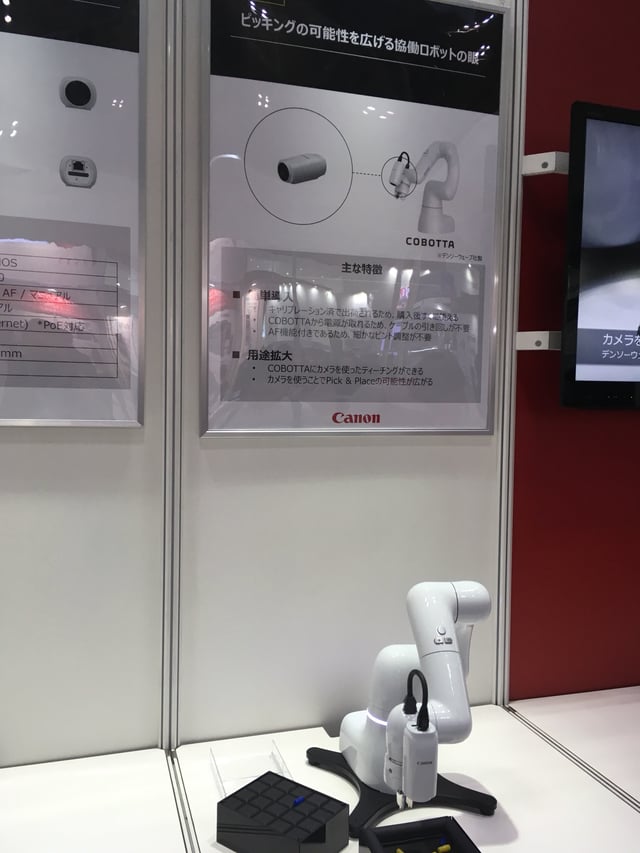 A Denso Collaborative Robot with Canon integrated vision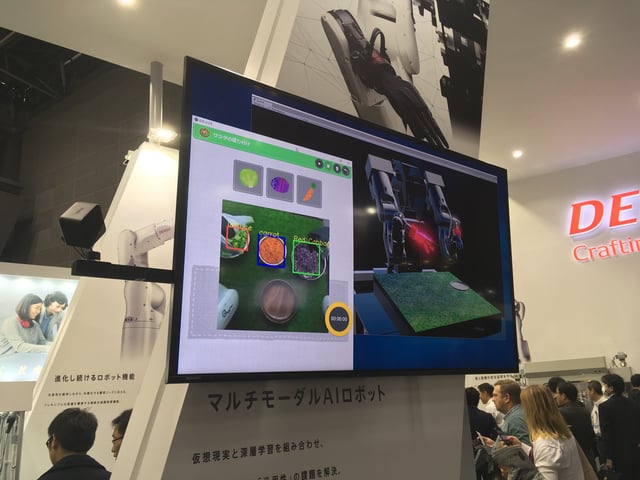 Food preparation with a Denso Robot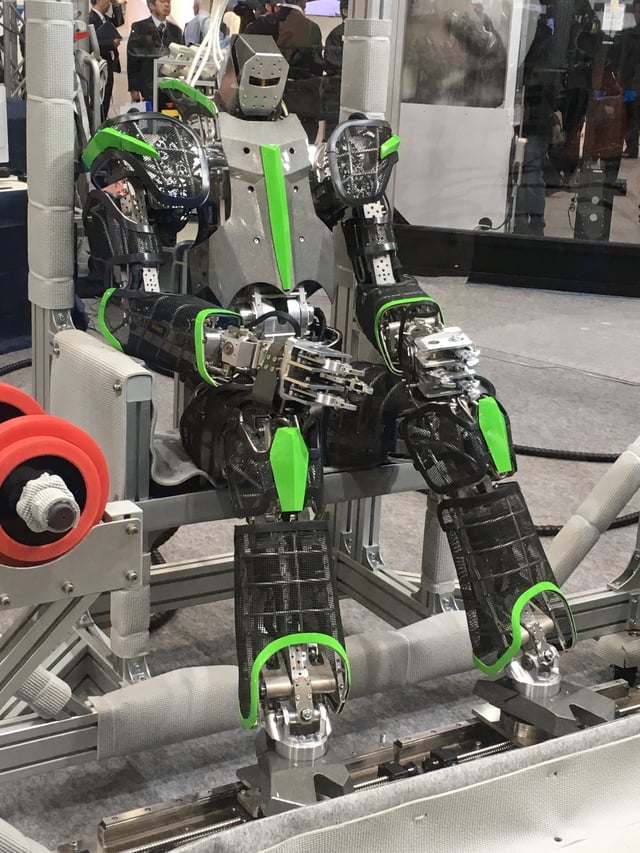 Trade show days can be tiring. This Kawasaki fella looks completely exhausted!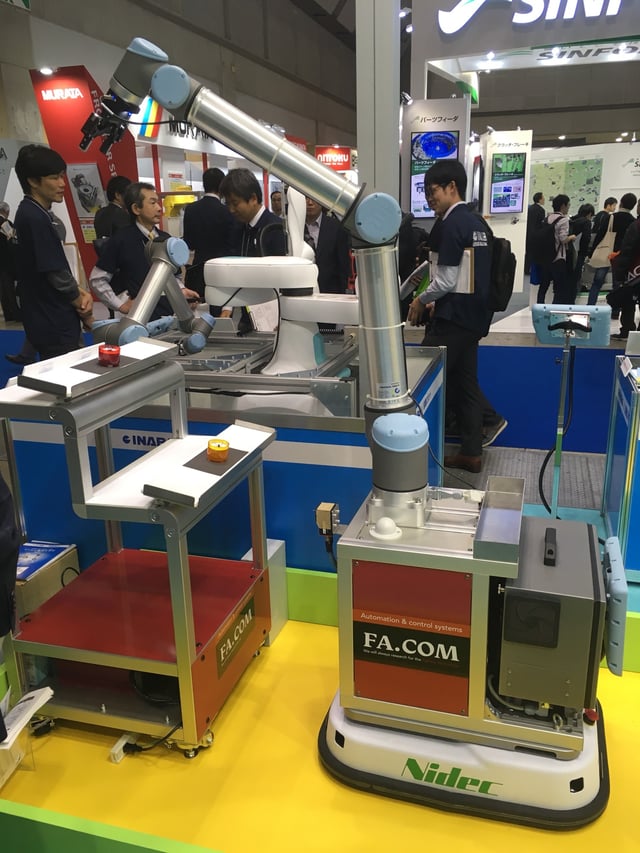 Robotiq is featured at the Inaba Booth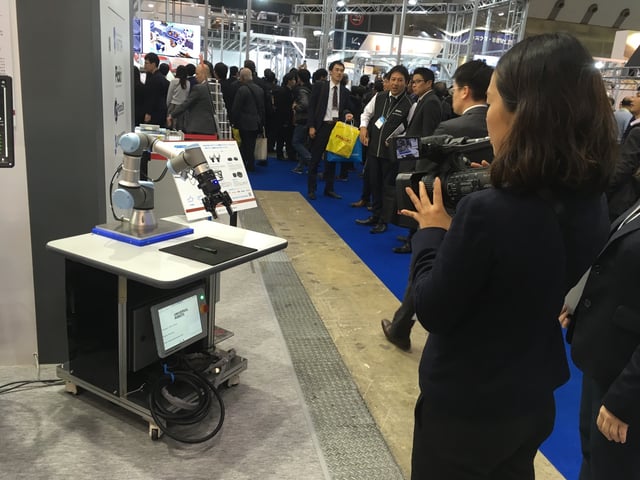 Robotiq 2-Finger Gripper at IDEC Booth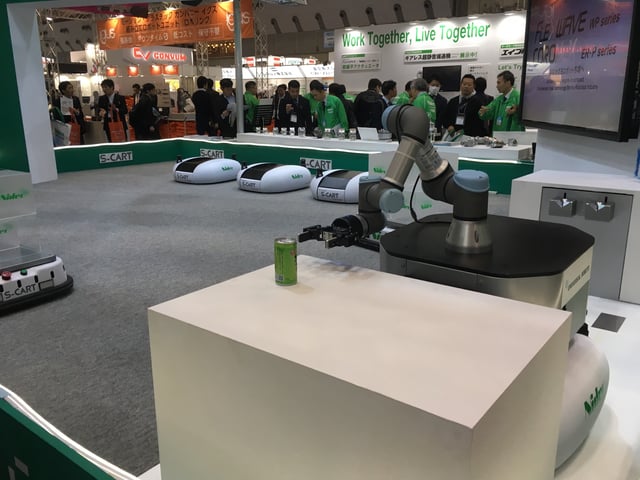 It's 5 o'clock somewhere in the world!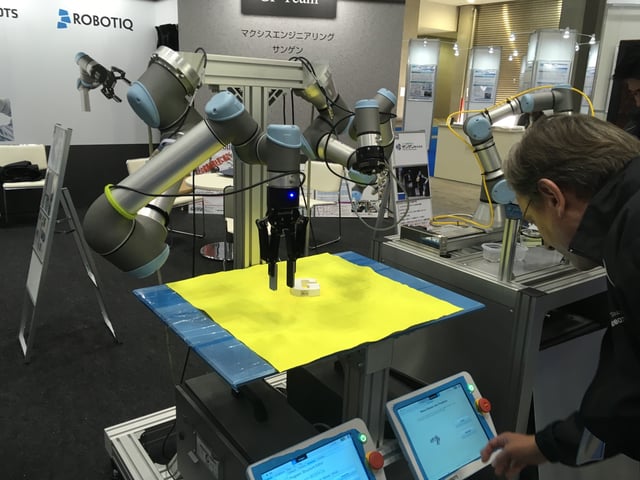 2-Finger 140 showing is versatility at the Grine booth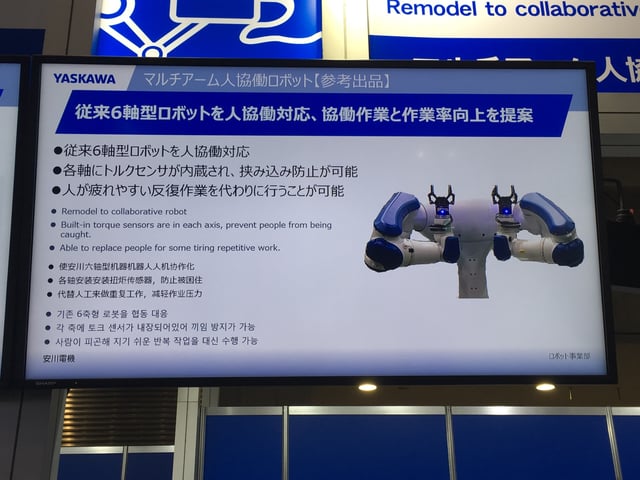 Interesting Robotiq Dual-Gripper Setup on this Yaskawa two-armed robot
IREX will go on until next Saturday. We'll be posting other photos on the blog before that. Stay tuned!