COLLABORATIVE ROBOTS:


Ready to Get Started?
Time to talk to our experts

Our team of application engineers has seen it all when it comes to setting up a production unit with collaborative robots. They can help you figure out your project: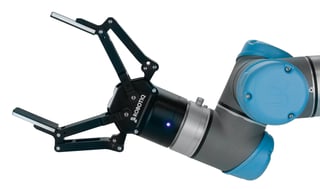 Discuss your specific automation project

Identify potential challenges or issues

Plan your application needs and resources accurately

Get tips that will save you time and money
Set up a free a consultation with one of Robotiq's application engineers.