Sistemas de visión para robots colaborativos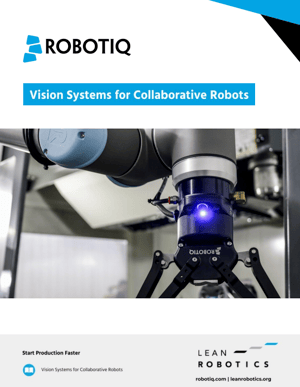 **Actualización**
¿Está pensando en integrar la visión en su sistema?
¿Está planificando su próxima automatización?

¿Le gustaría añadir un componente visual?

¿Acaba de comprar un sistema visual y necesita entender mejor cómo funcionan los sistemas visuales?

Si su caso es uno de los anteriores, ¡descargue este libro electrónico ahora!
If any of the above applies to you, download this eBook now!
Usted aprenderá acerca de:
¿Qué puede hacer con un sistema de visión?
Aplicaciones y alternativas del sistema de visión
¿qué tipos de sistemas de visión están disponibles?
Desafíos de un sistema de visión
LLENE EL FORMULARIO PARA OBTENER SU LIBRO ELECTRÓNICO