How to Convince Your Boss to Go With Cobots
Have you been thinking about automation for some time? You've started picturing the benefits cobots could bring to your company?
But there's just one problem. How do you convince your boss that using cobots is the right way to go? This eBook will help you get your boss on board with your ideas.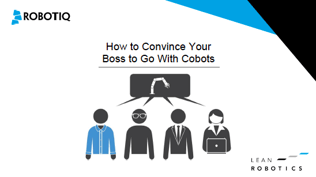 You'll get access to:
The strategy to find your boss's main goal

Steps to build your proposal

Helpful worksheets and infographics

Examples of elevator pitches and emails