What's New in Robotics This Week - Feb 17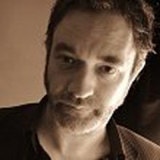 Dubai passenger drone; China's space robot; 'Robo bees' to the rescue?; Rethink Robotics interview; Surgical robot; Fukushima disappointment, and much more. Find out what's happening in our robotics universe this week. We hope that the news we have selected will interest and amuse you. Enjoy!
Dubai Announces Passenger Drone Plans (BBC)
The head of Dubai's Roads and Transportation Agency announced a new passenger drone service at the World Government Summit this week. From July, passengers can enjoy a flight time of up to 30 minutes at speeds of up to 100 miles per hour and a range of 31 miles (50km) on a single charge.
The Chinese model eHang 184 has already had test flights, said Matt al-Tayer.
The passenger uses a touch screen to select a destination. There are no other controls inside the craft.
It is "auto-piloted" by a command centre, according to a video released by the government agency.
Elsewhere, NTU Singapore experts have created an ultrafast camera for self-driving vehicles and drones and Aeryon Labs and DroneDeploy are set to collaborate on the creation of integrated UAS platforms.
China to Launch Robotic Cargo Ship for Space Lab in April (Space)
China's robotic, cargo-carrying Tianzhou-1 spacecraft is set for an April launch, according to reports.
The robotic Tianzhou-1 can carry about 5 tons of supplies into Earth orbit. The cargo vessel is integral to the operation of the space station that China aims to build by 2020, Chinese officials have said.

Once lofted by a Long March-7 booster from the Wenchang spaceport, the cargo ship will dock with the now-orbiting Tiangong-2 space lab and refuel that facility.
In other space robotics news, Gizmodo reported on a "Game of Thrones"-inspired robot NASA being developed by NASA and JPL ran a fascinating feature about some of the extreme testing NASA's robots are put through on earth.


Robo-Bees Could Aid Insects With Pollination Duties (Scientific American)
File this under 'Mixed News.' Global bee populations are shrinking, but Japanese researchers have created a "robo bee" -- a mini drone with a horsehair coated in a sticky gel that could be used to transport pollen from plant to plant.
Researchers from Japan said they've taken the first steps toward creating robots that could help pick up the slack from insect pollinators. The scientists created a sticky gel that lets a $100 matchbox-size drone pick up pollen from one flower and deposit it onto another to help the plants reproduce.

"This is a proof of concept — there's nothing compared to this. It's a totally first-time demonstration," said study leader Eijiro Miyako, a chemist at the National Institute of Advanced Industrial Science in Tsukuba, Japan. "Some robots are expected to be used for experiments in pollination, but no one has tried yet."
The robo bee is not intended to replace bees, but to support exisiting bee populations in their pollination efforts --which should, I think, make this the world's first cobot for insects.
An article about this research was published in the prestigious Chem journal recently.
Meet the Collaborative Robots That Work With You (Bloomberg)
Bloomberg Technology visited Rethink Robotics recently to speak with the firm's founder, robotics pioneer Rodney Brooks.
This Bipedal Robot Could Deliver Your Packages One Day (The Verge)
The team at (aptly named) Agility Robotics has developed a self-balancing, bipedal robot that could be used to make deliveries. 'Cassie' employs "spring-mass walking" techniques, which involve using elasticity in spring mechanisms to mimic human muscle.
But what could such a bipedal bot be used for? Well, walking around on two feet may be complex in engineering terms compared to, say, a wheeled robot, but it means the bot can go pretty much anywhere humans can. Rocky ground? No problem! Stairs? Taking 'em one by one. Agility Robotics suggests their tech could be used to make search-and-rescue bots; to help improve prosthetic limbs or exoskeletons; and, presumably if the bots become cheap enough, delivering packages. They just need to remember to give it a telescoping stick so it can poke doorbells.
This Robot Surgeon Is Outperforming Human Doctors (Vocativ)
Brief piece with Dr. Peter Kim, vice president of the Sheikh Institute for Pediatric Surgical Innovation, about the STAR (smart tissue autonomous robot) medical robot system.
What stands out is the collaborative nature of the system:
Dr. Kim says, the robot's not likely to stand in for human doctors any time soon. "The goal is not to simply take away or replace surgeons, but really enhance surgeons' capacity and capability," he said.

Kim also foresees a future where technology like this can be a democratizing force, making complex medical procedures available to more and more people around the world.
'Scorpion' Robot Mission Inside Fukushima Reactor Aborted (PhysOrg)
Remember the Fukushima robot mission we featured in a recent roundup? Bad news unfortunately, as the robot probe ran into trouble, PhysOrg reported.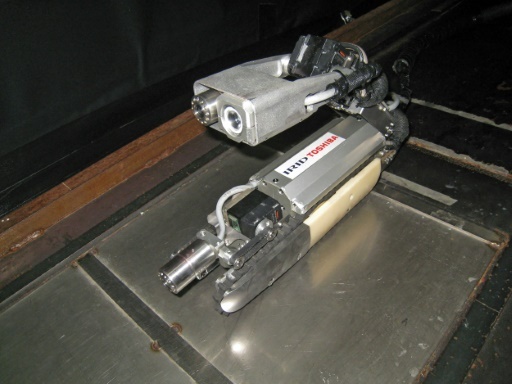 But it could not reach its target destination beneath a pressure vessel through which nuclear fuel is believed to have melted because the robot had difficulty moving, a company spokeswoman said.
"It's not immediately clear if that's because of radiation or obstacles," she said, adding that TEPCO is checking what data the robot was able to obtain, including images.
Magnetic Control Could Help Robots Navigate Inside Your Body (IEEE Spectrum)
In a paper published in Science Robotics this week, German researchers describe a system that uses magnetic fields to selectively actuate microbots, or individual microbot components, even when they're located within the same field.
Here's how it works: The global magnetic field inside of the device has a hole in it, called a free field point (FFP), where multiple magnetic fields (each generated by a separate coil) meet up. Inside of the FFP, the magnetic field gradient is low. This doesn't help you move things, but it does help you not move things, because you can "lock" everything that isn't in the FFP in place by cranking up the field gradient. Then, you apply a gentle rotating magnetic field, which spins anything inside of the FFP and not locked down. By moving the FFP around, you can select which things are locked and which things are free to rotate.
I'll be back next week with more news from the world of robotics and AI. Until then, I hope you enjoy these videos and links!
Cyborg Future? Elon Musk's Plan to Compete with AI (Live Science)
Collaborative Robot Tests and Inspects Engines (Design News)
senseFly Becomes First Company to be Granted BVLOS UAS Operations in Switzerland (AUVSI)
Robots in Retail: Amazon Go Heralds New Customer Service Era (Robotics Business Review)
The Relentless Pace of Automation (MIT technology Review)
Google Just Found the One Question It Can't Yet Answer (Bloomberg)
Robots aren't automating the jobs we want them to (Venture Beat)
The robot helping children to code and other tech toys (BBC)
Quest for Roboethics: An interview with Prof. Rafael Capurro (Robohub)
Towards a greater collaboration between human and robot (New Electronics)