Ebook and Free Resource Emails: Force Sensors in Robotics Research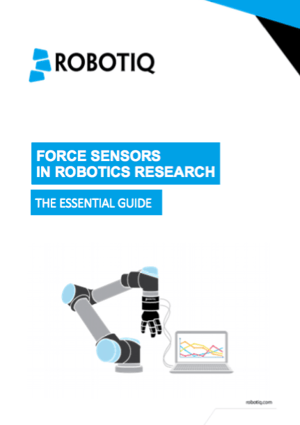 In this eBook, you'll get resources, tips and a whole lot of other information about force sensors, including:
Choosing force sensors for research: what force sensing means for robotics research, what are the different types of force sensors, and how to choose the right force sensor for your research project?
Using force sensors in research: common research applications for force sensors, how to interface with force sensors, and getting started with force control.
Designing experiments with force: how to use force sensors to gather experimental data, integrating force sensing with ROS, and best practices for presenting force data in research results.


You will also be subscribed to a free, 4-part email series. These emails provide loads of links to free information to help you move forward with force sensing in your research:
How to buy a force sensor for robotics research

Where to learn more about force sensors in robotics

How to troubleshoot a force sensor

How to present force data in research publications