COLLABORATIVE ROBOT EBOOK + COMPARATIVE CHART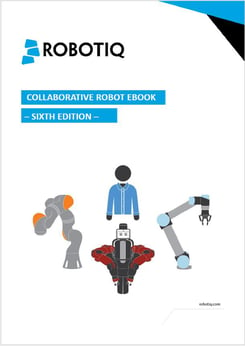 19 COLLABORATIVE ROBOTS COMPARED AND ANALYSED IN THIS EBOOK!
Now with GREEN FANUC (CR-35IA), SAWYER, YUMI, UNIVERSAL ROBOTS and more!
New robots are being introduced constantly, so keep up to date with this eBook which includes:
A Review of 19 popular and emerging collaborative robots

A comparative chart with all the main specifications of each robot.
About each robot you will learn:
Key features of the robots
Challenges related to each one
Pros and Cons of each technology
Main Specifications in the comparative chart
FILL OUT THE FORM TO GET YOUR EBOOK AND YOUR COMPARATIVE CHART->