CNCs in Decline? Nope. Manufacturers Are Getting Smart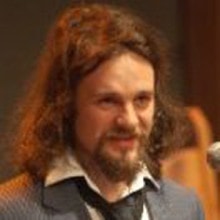 Machine tool sales seem to be declining, but can it really be true? From our experience, CNC machines are as popular as ever. We examine this paradoxical trend and explain how to get smarter with your use of CNC machines. There are also two in-depth case studies which show how others have achieved it.
Last year, it looked like CNC machines were on the rise. However, according to the statistics this seems not to be the case. The CNC industry has experienced falling sales over the past years.
To us, this didn't make sense. Here at Robotiq, we have seen more and more SME manufacturers integrating collaborative robots into their CNC machines. From our experience, CNC machines are as popular as ever, if not even more popular.
What's going on? How can CNC machines be popular but also declining in sales?
The answer, we think: Manufacturers are getting smarter with how they're using their existing CNC machines.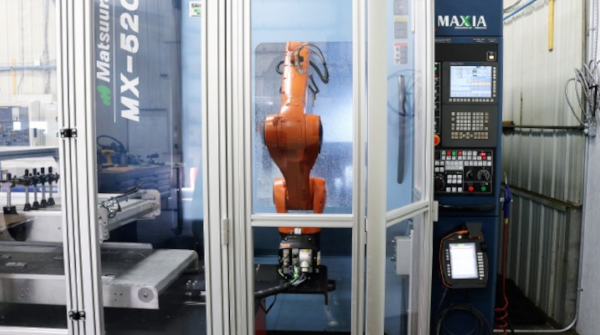 A Global Decline in CNC Sales? Yes… and No
According to the 2016 World Machine Tool Survey from Gardner Research, machine tool consumption has been falling since 2011. In the report, they plot trends in the machine tool industry since 1976.
The best year for machine tools was 2011, where the industry reached $112 billion worldwide. Since then, it has fallen to $72 billion in 2016.
What's happening here?
As you might expect, machine tools are subject to ups and downs of the market. Between 2004 and 2011, the manufacturing industry in Asia skyrocketed. However, this rise was never going to continue forever. After the initial boom, the Asian market started to fall and is now at a similar level to what it was in 2007.
As the report explains, this was probably the result of over-investment in machine tools during these boom years:
"In other words, too much equipment, or the wrong kind of equipment, was acquired."
So that's Asia, which accounts for the majority of the global industry. What about the rest of the world? Apart from a dip in sales following the global financial crash — which is not surprising — the machine tool industry in the other continents has stayed fairly level since the 1980's. In 2016, Europe accounted for about $20 billion in sales and North America accounted for $10 billion.
These figures mean that, yes, there has been a decline in machine tool sales. But, that does not mean they are losing popularity; quite the opposite. In the Americas and Europe, machine tools are as popular as they have ever been. Worldwide, manufacturers are getting smarter with how they use their machines.
How do you get smarter with your use of CNC machines? One way is robotic machine tending.


Rising Robot Sales = Smarter Use of CNC Machines
While CNC machine sales have remained level, or are falling, robot sales are definitely on the rise. The IFR World Robotics Report 2015 showed that robot sales have increased steadily since 2003. An estimated 254,000 units were sold worldwide in 2016 compared to only 81,000 in 2003 — an increase of 214%. This rise is set to continue thanks to collaborative robotics. As the report explains:
"Compact and easy-to-use collaborative robots will drive the market in the coming years"
Although it's difficult to directly link robot sales to CNC usage, we have seen many manufacturers using collaborative robots to "get smarter" in how they use their existing CNC machines. Machine tending is the top application for manufacturers using collaborative robots. It's easy to implement, boosts production and allows machine operators to move to more rewarding jobs.
As we saw with the example from Trelleborg Sealing Solutions in Denmark, some manufacturers are even starting to consider collaborative robots as a must-have addition to their CNC machines. Head of Production Jasper Riis explained how they vastly increased their manufacturing output and allowed each worker to tend eight machines instead of just three, as they had done previously. They now buy a collaborative robot for every new CNC machine tool that they add to their factory. This is an extreme example, but many manufacturers are discovering that collaborative robots allow them to increase their throughput and efficiency without having to purchase a new CNC machine.
As the Gardner Report explains:
"The demographic and financial trends now are leveling out, and manufacturing companies the world over are having to compete on capabilities. So, while the overall level of consumption is down, the level of machine tool technology being purchased has increased everywhere."
Robotic machine tending is a part of a trend towards more sophisticated machine tool technology. The message from the industry is: Don't solve your problems with more and more CNC machines, first get smarter with the machines you already have.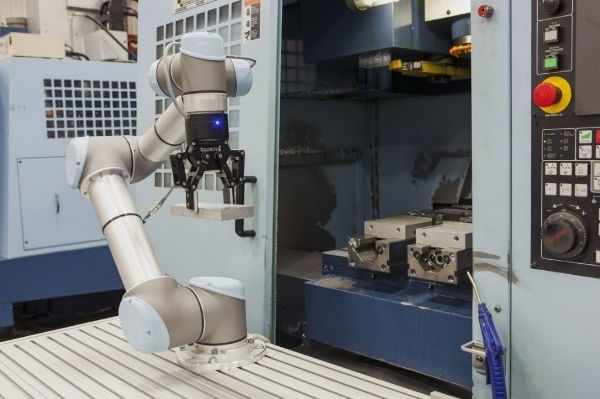 How to Get Smarter With CNC Machines
The first way to get smarter is to look at the downtime of your existing CNC machines. How much time do your CNC machines spend doing absolutely nothing? This is all wasted time.
Wasted time can come in various different ways. Two big ones are: during breaks — e.g. when workers are on their lunch break — and overnight — when there is nobody in the factory.
The traditional way to improve throughput was to buy a new CNC machine. This meant that more machine operators could work at the same time. However, this is costly. As we have shown, the equipment cost of a new CNC is easily three times higher than a new collaborative robot. An extra machine also takes up more space and means that you need to find an additional worker to operate it, which puts the cost up even higher. On top of this, two machines means double the amount of wasted time. Instead of increasing the efficiency of the machine, it actually makes the problem worse.
Robotic machine tending is a quick and easy way to get smarter with your use of CNC machines. The industry has already moved to more sophisticated use of machine tool technology. We think that we will see more of it in the coming years.

Case Studies: How to Implement Robotic Machine Tending
It's sometimes hard to understand how you can apply a technology to your own business. It's always easier when you can see how others have done it before you.
We've created two in-depth case studies with videos. They show how two companies have applied robotics to their CNC machines:
What changes have you seen in CNC usage over the years? How could robotic machine tending increase your efficiencies? What changes do you think we'll see in CNC usage in 2017? Tell us in the comments below or join the discussion on LinkedIn, Twitter, Facebook or the DoF professional robotics community.