Précinov

- CASE STUDY




Increased productivity with conveyor automation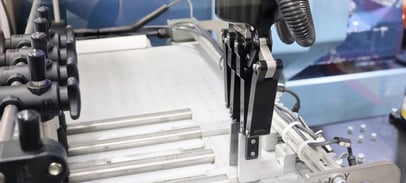 Précinov- a manufacturer who specializes in small high precision machined parts - improved productivity and employee motivation by integrating the Robotiq 2-Finger Gripper with a KUKA robot on its work floor.

In this case study you will learn about:
Why Robotiq products were chosen?
System integration,
Response of employees.
Fill out the form to read the complete case study.
Précinov Part 1: Why Robotiq's Products?
Precinov Part 2: Integration
Précinov Part 3: Robot vs. Employees