Robotic Ribbon Cutting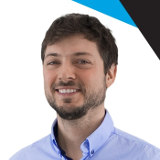 In August 2010, the Motoman SDA robot used two Adaptive Grippers for the ground breaking of Motoman's new head office for the Americas in Miamisburg, Ohio. Well, the robot finished its work on October 6th of 2011 in great form when it did the ribbon cutting to inaugurate the new building.
Surrounded by dignitaries from the State and from the parent company Yaskawa, the robot used Adaptive Grippers to securely hold the scissors and the Japanese sword during the ceremony. You can see it in action in the video above.
Again, Robotiq is honoured to have its hand-like grippers used by our partners at Motoman for this important event.